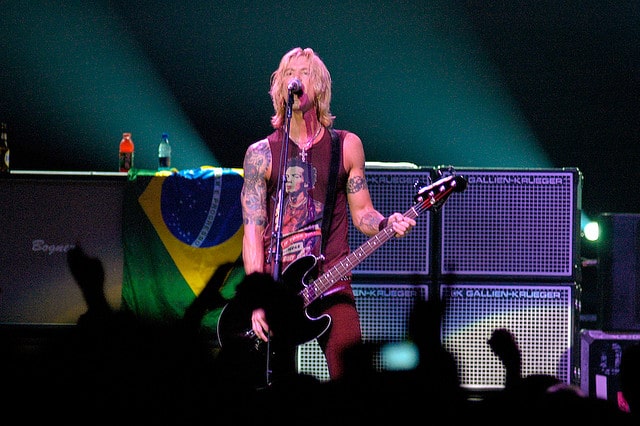 Nirvana bassist Krist Novoselic joined former Guns N' Roses member Duff McKagan for an instrumental cover of 'Sweet Child O' Mine' .
At the release party for McKagan's new book How To Be A Man in Neptune Theatre Seattle, Novoselic and McKagan took to the stage to cover the Guns N' Roses classic with Novoselic playing an accordion for the performance.
'Sweet Child O' Mine' has been making headlines in recent weeks since the frontman of Australian Crawl hinted that the song may be based on his band's earlier hit 'Unpublished Critics'.
McKagan had previously spoken out against the rumours saying that "At that point, Guns were trying to be so original and different to do our own thing. There's just no way we would have referenced anything. So if there's any similarity, it's complete happenstance."
He added "Any bands I've been in, you do the small check for comparison. You always run into 'Free Falling' by Tom Petty. It's always some Tom Petty song right? He's the master for anything with three chords. It's always a Tom Petty track or a Stones song."
Photo Cred: Samuel Kobayashi