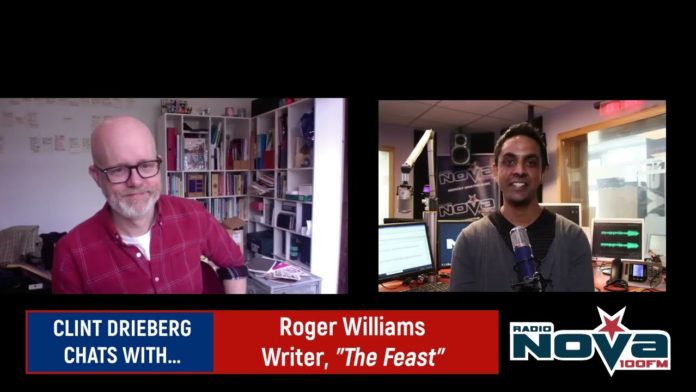 "The Feast" is a contemporary Welsh-language horror, set in the beautiful yet brutal landscape of Snowdonia, about a young woman returning home under mysterious circumstances.
Selected for SXSW, BFI London Film Festival and Abertoir International Horror Festival 2021. "The Feast" is part of this year's Virgin Media Dublin International Film Festival and will be screened in the Lighthouse cinema this Saturday (26th February) at 4.00pm in association with the Welsh Government Office in Ireland.
In "The Feast" an affluent family gathers at their lavish home in the Welsh mountains for a dinner party, hosting a local businessman and neighbouring farmer to broker a business deal to mine the surrounding countryside. When a mysterious young woman arrives to be the family's waitress for the evening, they find their beliefs and values challenged, as her quiet yet disturbing presence begins to unravel their lives – slowly, deliberately, and with the most terrifying of consequences.
See more at www.thefeast.movie