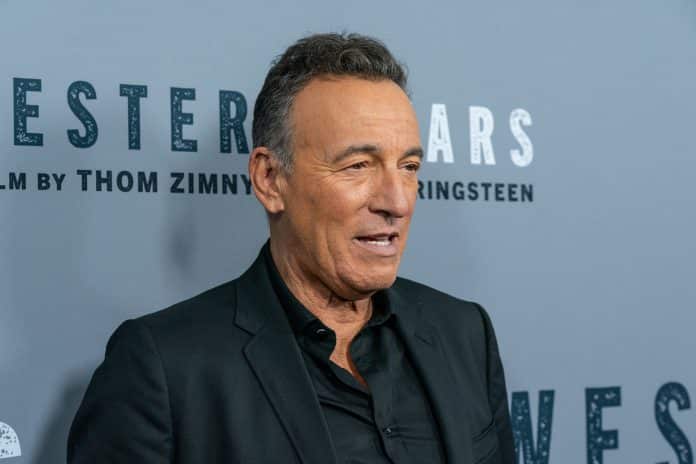 2021 brings hope that a new year will bring a return of music artists doing what they do best. Performing live and creating new music and projects. Such artists include, Bruce Springsteen.
Over the Festive period, Springsteen announced details of a release of 24 CD's celebrating the "Darkness On The Edge Of Town" era. The CDs, also contain songs from live performances. More here. 
Springsteen zoomed in for a chat On E Street's Radio Show "Open All Night with Jim Rotolo" on SiriusXM. This special aired on New Year's Eve.
Springsteen said, "I have some projects coming up this year that I won't tell because it's going to be a secret then a big surprise but I do have things to keep me busy this year that will give the fans something to bide their time with,". 
No Tour until 2022:
This "big surprise" will probably not be a tour.
Springsteen said, "If things go according to what Dr. Fauci is projecting, as soon as we can, we'll be out there and that might be somewhere in the New Year of 2022". 
Springsteen admitted that it is hard to know when he and his backing group The E Street Band will be paying in front of fans again. He said, "I'm completely projecting because no one really knows, but that's what I think, according to all the information that's available at this moment".
Springsteen's Band:
Springsteen's band did perform on a live broadcast December 12 of "Saturday Night Live". They sang "I'll See You In my Dreams" and "Ghosts".  The concert was strictly controlled due to Covid-19 restrictions. Only eight members of the band could only appear on the stage for instance.
Springsteen said, "I said we gave the fans a record this year, we gave the fans a film this year, the only thing we haven't done is play. Let them see the band playing live so when 'SNL' came up we said that's what we ought to do,".
Speaking about the preparation that went into staging that broadcast, the music legend added, "It took a certain amount of dedication, but it was worth it in the end".
Bruce also had a message for his fans, wishing them good health as well as urging them to wear facemasks, while this pandemic is still at large.
In his message, he said, "I send my prayers and blessings out to all of those who lost loved ones and went through much harder times than what we saw," 
"Patti and I and all the folks over here on E Street send our blessings and prayers out to those who lost a family member or lost a friend, and we wish for a better year coming up this year".
It was also reported over Christmas, that Pearl Jam frontman, Eddie Vedder released an acoustic version of Bruce's classic "Growin Up".