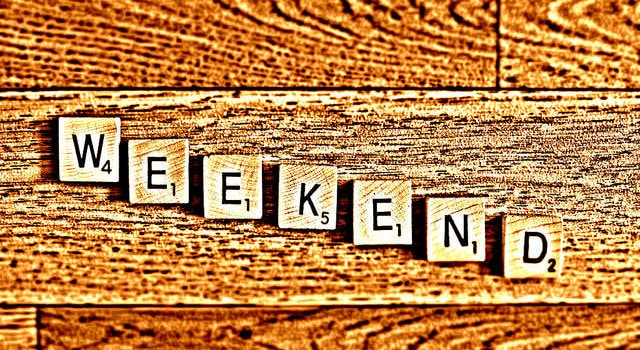 The Weekend Round Up – Bruce Springsteen, Dave Grohl And More! Off the Grid this weekend and missed out on all the latest music news? Don't worry, we've got you covered. Here's a roundup of all you missed. 
– Dave Grohl's 8-year-old daughter Harper Grohl joined Foo Fighters on stage during their headlining set at Iceland's Secret Solstice Festival on Friday (June 16). Grohl introduced his daughter and told the crowd that she had recently asked to learn to play the drums! He continued; "And I said, 'Do you want want me to teach you?' She said, 'Yes.' And then I said, 'Do you want to get up in front of 20,000 people in Iceland and play?' And she said, 'Yes.'" Harper Grohl then launched into the first song she learnt – Queen's 'We Will Rock You' – accompanied by the rest of the Foo Fighters.
– Bruce Springsteen is set to perform on Broadway. He will play five nights a week for eight weeks at the Walter Kerr Theatre in New York's theatre district later this year. It will be "a pared-down version of the set he usually performs in huge arenas and stadiums all over the world".
-Also in Springsteen news, a musical based on the musician's memoir Born To Run could be in the works after several producers have reportedly approached him with the idea. The Boss is said to be interested in a stage adaptation.
– Elbow have shared a sentimental new video for their single 'It's All Disco', which features interviews with record collectors – see the new clip here. 'It's All Disco', which featured on the Guy Garvey-led band's seventh studio album 'Little Fictions', takes its title from an assertion once made by Pixies front man Frank Black that "whatever music you love, it's all disco."
And Finally …
-Beyonce and husband Jay Z have welcomed their new born twins to their family. The news first surfaced over the weekend but it's been reported that the multi-Grammy award winning singer gave birth earlier last week. The twins join five-year-old daughter Blue Ivy Carter. The Carters announced the pregnancy through an elaborate photo shoot posted on Instagram in February.
Tune into NOVA for your diet of guitar-based music to Dublin, Kildare, Meath & Wicklow.
NOVA is available on Facebook, Twitter and on it's website – www.nova.ie. It can be received on 100.3FM in the Greater Dublin area and can be received nationwide on its Smartphone apps and via the Irish Radio Player.ore updates as we hear them.