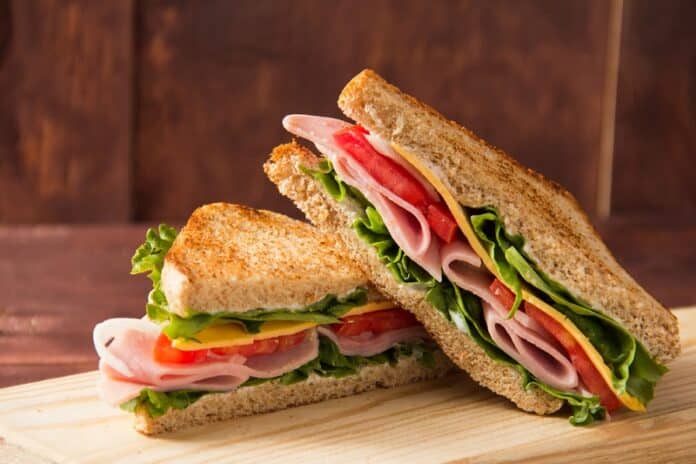 Border officials in the Netherlands have confiscated ham sandwiches and other food items from a British man due to new Brexit rules.
The footage was aired on Dutch TV station NPO. The border officers take the food away and explain the new rules to the traveller. Under new Brexit rules, travellers from the UK are not allowed to bring meat or dairy products into the EU.
One driver who arrived by ferry at the Hook of Holland was left bemused when he was told that his food was being confiscated.
Border officers told the traveller that "you are no longer allowed to bring certain foods to Europe, like meat, fruit, vegetables, fish, that kind of stuff."
The man asked "can you take the meat and you leave me the bread?"
The officer then responded to the man by saying "No, everything will be confiscated. Welcome to the Brexit, sir. I'm sorry."
The new rules came into effect on New Year's Day as the Brexit transition period ended.
The UK Department for the Environment, Food and Rural Affairs (Defra) have said that all travellers should "use, consume, or dispose of prohibited items at or before the border."
"From 1 January 2021 you will not be able to bring POAO (products of an animal origin) such as those containing meat or dairy (eg a ham and cheese sandwich) into the EU" according to Defra guidance.
The European Commission says the ban is needed to protect the EU because meat and dairy products can contain pathogens causing animal diseases such as foot-and-mouth or swine fever and "continue to present a real threat to animal health throughout the union" (Per The Guardian).
Since Brexit, there has minimal disruptions at Irish ports due to the new regulations. However, there has been some warnings to people about the new changes.
Tom Talbot, head of customs operations at Dublin Port said "Revenue are there, we will know who has left the port without calling to customs as required. We will follow it up. Where necessary, in due course, it will be followed up with sanctions. Please heed that message."
Check out Radio Nova's report on the new changes Irish online shoppers face due to Brexit.