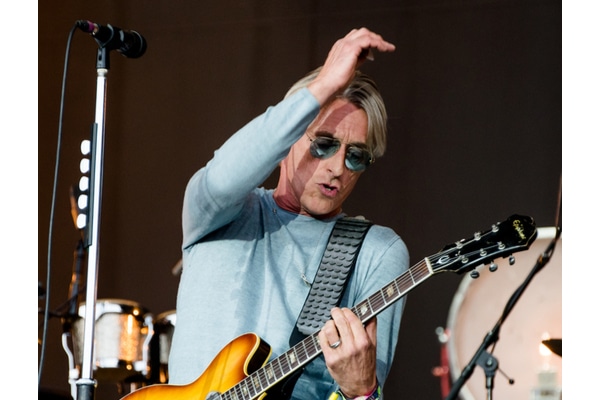 Modfather, Paul Weller is looking to Shout To The Top of the Official UK Charts with his album, Fat Pop. The former lead singer of The Jam is currently ahead in the midweek sales chart, with his 16th studio album.
Weller took to Twitter to announce, "We're thrilled to tell you that the brand-new album from Paul Weller has finally arrived! The 16th studio album contains 12 incredible tracks worked on over lockdown and we know you'll love it."
Weller's latest creation has received the most CD and vinyl sales of the week so far, almost 13,000 chart sales more than closest rival. If the acclaimed album keeps the momentum building, the 62-year-old will be on track for his sixth #1 solo album. US rapper, J. Cole is close behind with his album, Off Season, which OCC claim to be "far and beyond" the most streamed this week.
As things stand, Weller is on his way to his second #1 in twelve months, following his 2020 lockdown release, On Sunset. With the acclaimed album, the evergreen rocker has now had chart-topping albums across five consecutive decades, in three different incarnations. The artist has earned recognition for five #1 solo albums between 1999 and 2020, in 1982 with The Jam, and 1985 with the Style Council.
Behind Weller and Cole, Rag'n'Bone Man sits in third place with the current number one album, Life By Misadventure. However, the album has racked up the most downloads across 72 hours of the sales window. US star, St. Vincent lies fourth in the midweek charts with Daddy's Home, with Delta Kream by The Black Keys completing the top five. A surprise inclusion at #27 is Paul and Linda McCartney's 1971 #1 album, Ram and possibly reaching top 40 for the first time since 1972.
Paul Weller recently gave a special five-track performance of the new album, recorded at Noel Gallagher's London studio, Miloco Studios. Check out the up-close performance in the video below.