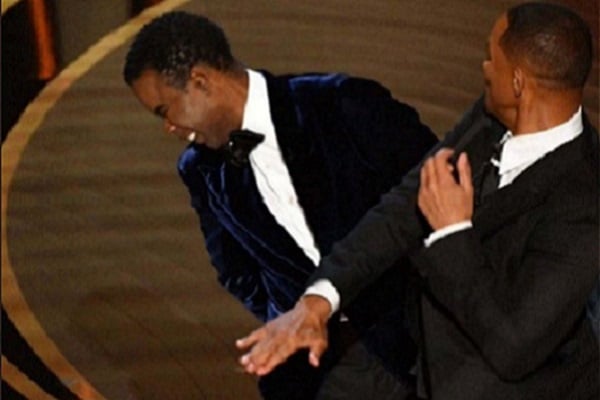 Will Smith posted an apology to comedian Chris Rock after slapping him at Sunday night's Academy Awards ceremony, calling his behavior "unacceptable and inexcusable".
"I would like to publicly apologise to you, Chris," Smith said in a statement. "I was out of line and I was wrong."
Smith's public apology comes after the Oscars film academy condemned the actor's behavior and announced that they would be launching a formal review of the incident. 
'The Slap' as it's being called online, resulted after Chris Rock made a joke about Smith's wife, Jada Pinkett Smith. 
The joke came at the expense of Jada's recent decision to shave her head after her alopecia condition resulted in extensive hair-loss. 
Moments after slapping the comedian on live television, Smith accepted the award for Best Actor for his role in 'King Richard', a biopic about tennis legends Venus and Serena Williams. This was Smith's first Oscar win.
"Violence in all of its forms is poisonous and destructive," the actor wrote on Instagram. 
"My behaviour at last night's Academy Awards was unacceptable and inexcusable. Jokes at my expense are a part of the job, but a joke about Jada's medical condition was too much for me to bear and I reacted emotionally."
He then directed an apology directly to Chris Rock, saying that he was "out of line". He went on to apologize to both the Academy and the Williams family. 
"I deeply regret that my behaviour has stained what has been an otherwise gorgeous journey for all of us," he wrote.
The Academy responded to the slap saying that it "condemns the actions" of Will Smith.
"We have officially started a formal review around the incident and will explore further action and consequences in accordance with our Bylaws, Standards of Conduct and California law," it said.