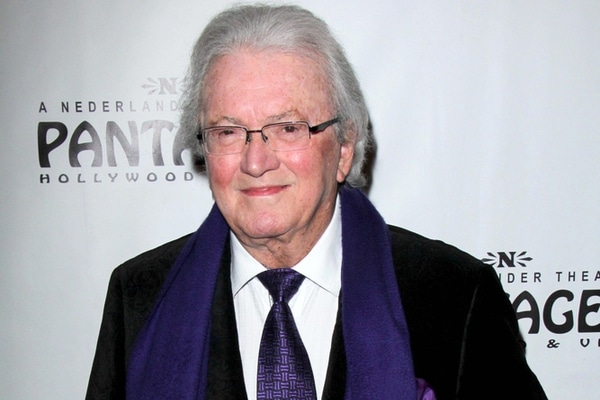 According to reports, Oscar and Grammy-winning songwriter, Leslie Bricusse sadly passed away on Tuesday morning in Saint-Paul-de-Vence, France, aged 90. The late artist's son, Adam Bricusse took to social media to announce the sad news on his Facebook profile.
"My Dearest Father, passed away peacefully this morning," Adam wrote. "Please raise a glass for him." The post is finished beautifully by quoting his father's work, Feeling Good, with the line "Sleep in peace when the day is done".
Bricusse penned the track with Anthony Newley for the 1965 musical, The Roar of the Greasepaint — The Smell of the Crowd. The hit became famous when covered by Nina Simone before many other cover versions throughout the years.
According to Rolling Stone, Oscar-winner Bricusse received two awards in 1967 and 1982, for his work on Dr Doolittle with Talk to the Animals, and Victor/Victoria, the score he cowrote with Henry Mancini. His Grammy award came in 1962 for What Kind of Fool Am I, a song he cowrote with Newley for their musical Stop the World ­— I Want To Get Off.
Willy Wonka and the Chocolate Factory hits, Pure Imagination, and The Candy Man, had also been created by the minds of Bricusse and Newley. The pair worked with John Barry on the James Bond theme song for Goldfinger, before Leslie and Barry teaming up again for You Only Live Twice.
Throughout his seven-decade career, Bricusse had been nominated five times for a Tony award, on top of his Oscar and Grammy wins. He received nominations for the musical, book and score for Stop the World, the score for Roar of the Greasepaint and the book for Jekyll & Hyde. The London-born composer, lyricist and playwright was later inducted into the Songwriters Hall of Fame in 1989.
Friend of "more than fifty years", Nancy Sinatra took to Twitter to say her goodbyes, wishing love to his family. The star said, "My heart is aching today because one of the loves of my life is gone. Leslie Bricusse was my friend for more than fifty years — years filled with warm embraces, a strong shoulder & a guiding hand. Sending love to Evie, Adam & all of their friends tonight. May God treat him well."