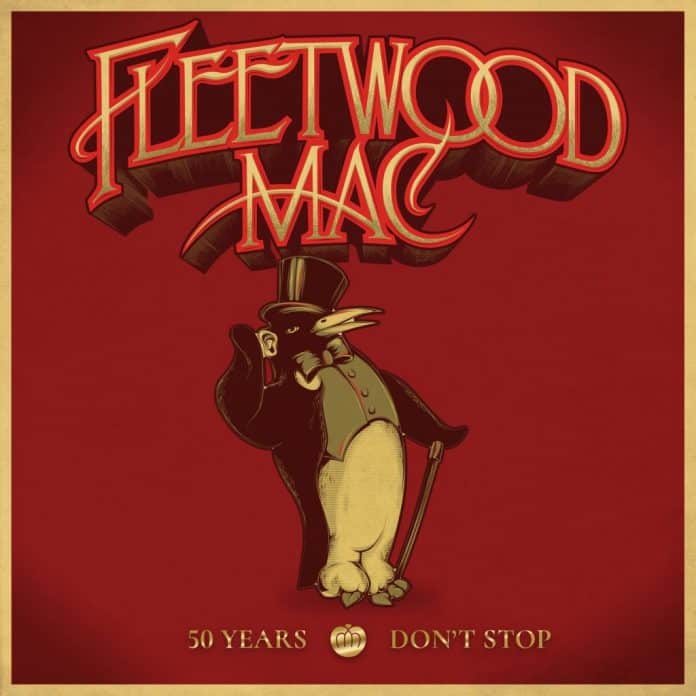 To celebrate the release of "Fleetwood Mac: 50 Years Don't Stop", thanks to Warner Music Radio Nova have the following fantastic prize to giveaway
Return flights for you and a friend to New York, staying 3 nights in the Wyndham New Yorker Hotel – beside Madison Square Garden – where you will get to see Fleetwood Mac on 18th March. We will even throw in some spending money!
All you have to do win is register with the word "Mac" your full name and where you're from via text or What's app to 087 18 18 100 and you are in the draw. 
Then just be by your phone on December 21. Throughout the day we will call back finalists and "give them a crack at Fleetwood Mac" – popping a Christmas cracker to see if they score a copy of the new CD "Fleetwood Mac : 50 Years Don't Stop" or a boarding pass to NYC.
And the end of Friday Pat Courtenay will draw one of those boarding passes out of Santa's sack and that person wins the trip!
"Fleetwood Mac : 50 Years Don't Stop" is a 50-song collection that is the first to explore the group's entire career, from its early days playing the blues, to its global success as one of the most-enduring and best-selling bands in rock history. 50 YEARS—DON'T STOP is available as both a 50-track, 3-CD set, and 5-LP vinyl set as well as a 20-track single CD version. Both versions are available on digital download and streaming services as well.
The new compilation touches on every era in the band's rich history and offers a deep dive into Fleetwood Mac's expansive catalogue by bringing together essential tracks released between 1968 and 2013. 50 YEARS—DON'T STOP also highlights the talented musicians who have recorded under the Fleetwood Mac banner over the years, including Peter Green, Mick Fleetwood, Jeremey Spencer, John McVie, Danny Kirwan, Christine McVie, Bob Welch, Bob Weston, Lindsey Buckingham, Stevie Nicks, Billy Burnette, Rick Vito, Dave Mason, and Bekka Bramlett. The collection also features rare photos from the band's career along with new liner notes by veteran music writer David Wild.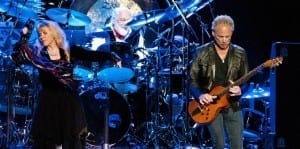 The first disc revisits Fleetwood Mac's early years as a blues-rock combo, a six-year period that began in 1968 with the band's self-titled debut and ended in 1974 with its ninth studio album, Heroes Are Hard To Find. Many of the songs featured here were Top Ten hits in the U.K., including "Man Of The World," "Oh Well – Pt. 1," "The Green Manalishi (With The Two Prong Crown)," and the #1 hit, "Albatross."
The second disc focuses on Fleetwood Mac's most commercially successful period with music from a trio of multi-platinum releases –Fleetwood Mac (1975), Rumours (1977), and Tusk (1979) – plus the acclaimed concert album Live (1980). Together they've sold millions of copies worldwide, with Rumours alone selling more than 40 million copies. Several of the band's most beloved tracks come from these albums including "Rhiannon," "Say You Love Me," "Go Your Own Way," "Don't Stop," "You Make Loving Fun," and the #1 single "Dreams."
The final disc explores songs the band released between 1982 and 2013, including major U.S. hits like, "Hold Me" (#4), "Gypsy" (#12), "Big Love" (#5), "Little Lies" (#4), and "Everywhere" (#14). Also featured are several rarities ("Paper Doll" and "As Long As You Follow"); a live version of "Silver Springs" from the multi-platinum concert album, The Dance (1997); and "Sad Angel" from the band's most recent release,Extended Play (2013).
Fleetwood Mac kicked off a North American tour in October that will travel through 50+ cities, ending in Spring of 2019. Produced by Live Nation, the tour will feature the line-up of Mick Fleetwood, John McVie, Stevie Nicks, and Christine McVie along with newcomers Mike Campbell and Neil Finn.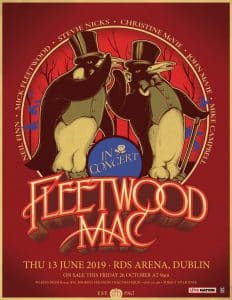 Fleetwood Mac are coming to Dublin to play an open air show at RDS Arena on Thursday 13th June 2019 and tickets costing from €79.50 are on sale now. For further information, please visit www.fleetwoodmac.com.
"Fleetwood Mac has always been about an amazing collection of songs that are performed with a unique blend of talents. We jammed with Mike and Neil and the chemistry really worked and let the band realize that this is the right combination to go forward with in Fleetwood Mac style. We know we have something new, yet it's got the unmistakable Mac sound," said Mick Fleetwood.
"We are thrilled to welcome the musical talents of the caliber of Mike Campbell and Neil Finn into the Mac family. With Mike and Neil, we'll be performing all the hits that the fans love, plus we'll be surprising our audiences with some tracks from our historic catalogue of songs. Fleetwood Mac has always been a creative evolution. We look forward to honoring that spirit on this upcoming tour," said the group collectively.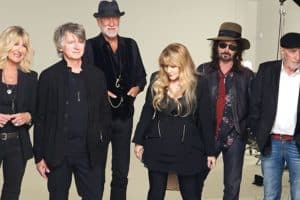 Fleetwood Mac was founded by Peter Green in 1967 and was named after Mick Fleetwood and John McVie.  After Peter Green left in 1969, Fleetwood and McVie remained as original members, and the band has since featured a cast of brilliant talents. Most notably, Christine McVie joined the band in 1970, with Stevie Nicks and Lindsey Buckingham joining in 1974. The enduring spirit of Fleetwood Mac stands for an incredible body of great music that has connected with generations of people all over the world for more than 50 years.  Fleetwood Mac has sold more than 100 million records worldwide and the GRAMMY-award winning band was inducted into the Rock and Roll Hall of Fame in 1998.
Give me a crack at Fleetwood Mac is only on Radio Nova.