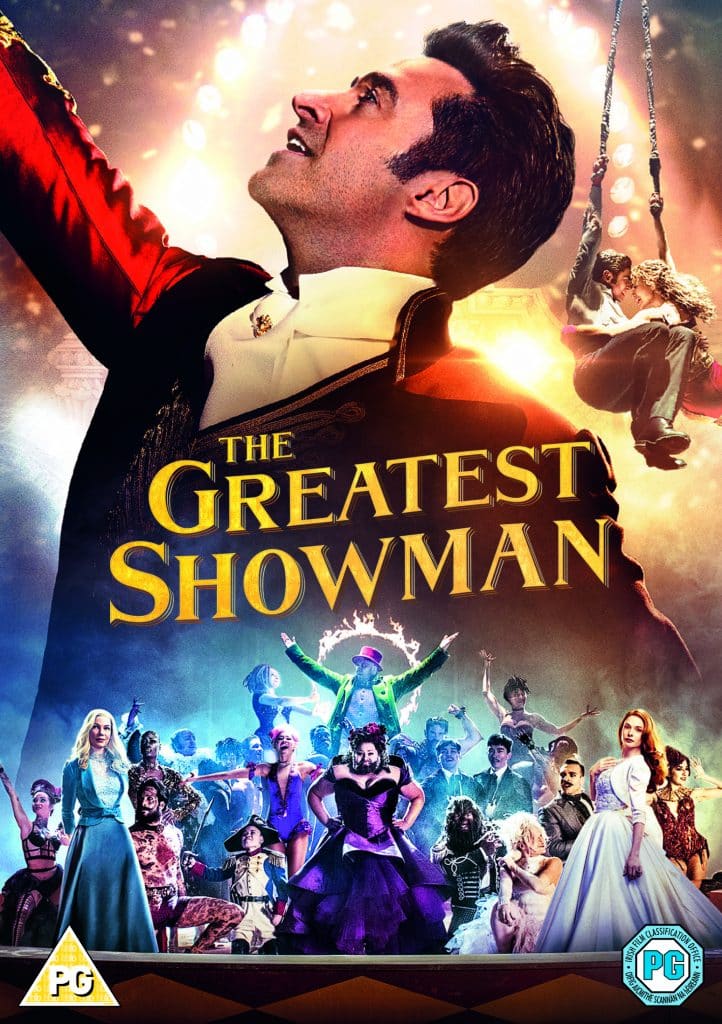 Inspired by the ambition and imagination of P.T. Barnum, 'The Greatest Showman' is a bold and original musical starring the all singing all dancing Aussie, Hugh Jackman, with songs written by the Academy Award winners responsible for 'La La Land'.
It tells the story of a man who rose from nothing to create a mesmerizing spectacle that became a worldwide sensation.
Zac Efron and Michelle Williams are notable co stars in this truly great movie that is perfect viewing for this time of year.
Head along to see this movie and you WILL be singing it's catchy signature songs like "This Is Me," for days afterwards. Trust me! The tunes are rousing and triumphant  just like the movie itself, that's why 'The Greatest Showman' gets ★★★★★ from me. 
'The Greatest Showman' is now available to buy at Ebuzz.ie  – Ireland's online movie store.
Also thanks to Ebuzz.ie we have FIVE copies of 'The Greatest Showman' on DVD to giveaway. Just click here and send us your details with the name of your favourite movie and why to be in with a chance of winning! Good luck!