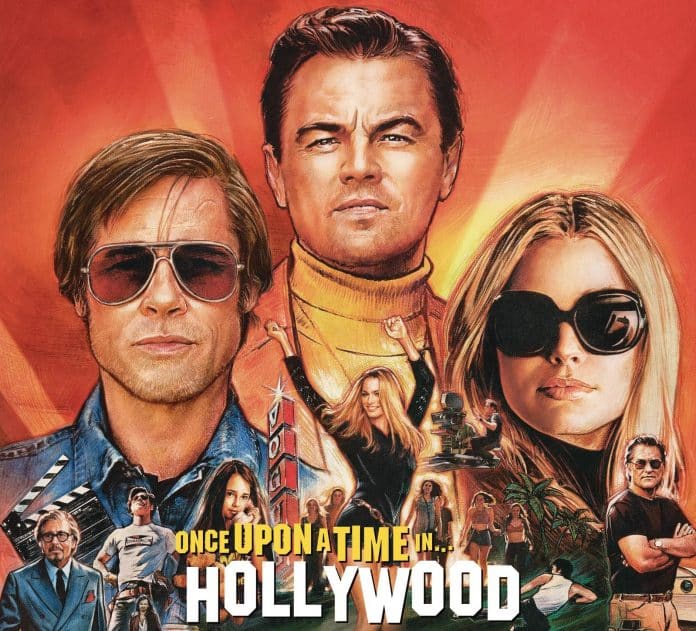 Once Upon a Time… in Hollywood: Starring Leonardo DiCaprio, Brad Pitt and Margot Robbie, is a 60's Hollywood story and to celebrate its release on Wednesday August 14 we are giving away an amazing trip….to HOLLYWOOD… of course!
Quentin Tarantino's Once Upon a Time… in Hollywood visits 1969 Los Angeles, where everything is changing, as TV star Rick Dalton (Leonardo DiCaprio) and his longtime stunt double Cliff Booth (Brad Pitt) make their way around an industry they hardly recognize anymore. The ninth film from the writer-director features a large ensemble cast and multiple storylines in a tribute to the final moments of Hollywood's golden age. Written and Directed by Quentin Tarantino the film also stars Margot Robbie as Sharon Tate plus Al Pacino, Emile Hirsch, Timothy Olyphant, Dakota Fanning, Bruce Dern, Lena Dunham, and more.
The soundtrack for Quentin Tarantino's heavily anticipated music-laden film was personally curated by Tarantino himself and the soundtrack is a love letter to the music of 1960s-era Hollywood. The Once Upon a Time… in Hollywood soundtrack features over 20 standout tracks from artists such as Paul Revere & The Raiders, Deep Purple, and Neil Diamond, as well as vintage radio advertisements, creating a truetime capsule of a golden era of filmmaking.
The soundtrack is available both physically on CD and vinyl and fans will be able to stream and purchase the soundtrack here.
Just listen to The Colm and Lucy Breakfast Show and Pat Courtenay for the Drive home and when you hear them play the chosen song from the soundtrack call us to get in the draw to win an amazing trip….to HOLLYWOOD… of course!
You and a friend will fly to Los Angeles and spend 3 nights on the iconic Sunset Boulevard staying at The Standard Hotel.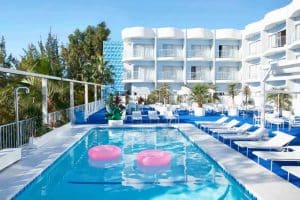 You will get a private 2 hour guided walking tour of the legendary Sony Pictures Studio including:
Behind the scenes look at the working Sony Pictures studio
Private return transfers from hotel to Sony Pictures Studio Tour
Scandals of Hollywood tour:
Spend a few hours exploring Tinseltown's notorious scandals on a guided tour
Learn about Hollywood and Beverly Hills' dark side from an informative guide
Visit sites like Greystone Mansion, Chateau Marmont, and the Sunset Strip
Hollywood Flight Tour
Fly right past the Hollywood sign
Circle Downtown Los Angeles and its mega skyscrapers
Soar over Santa Monica Pier and the neighbouring beaches
Look down into the movie studios and see film magic happening before your eyes
Look down on the Beverly Hills mansions and celebrity homes
Drinks at Davey Wayne's 60s-inspired bar with €75 towards drinks & tips
https://www.instagram.com/p/Be88xiulngj/?utm_source=ig_web_copy_link
We will throw in €250 towards food, drinks, tips, local taxes, transfers in LA, travel & spending money plus travel insurance as well.
Once Upon a Time… in Hollywood is at cinemas August 14 and your chance to win is all next week on Radio Nova