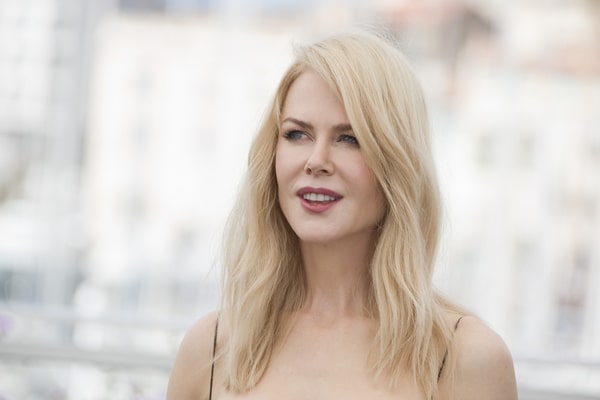 Nicole Kidman has claimed that age discrimination means that women over the age of 40 have no chance of continuing their acting careers.
The actor's exact words were "at about 40, you're done". Kidman had been speaking to Dujour in a recent interview, promoting her latest film Being The Ricardos. 
"There's a consensus in the industry that as a female actor, at about 40, you're done", she said.
"changing and moving"
Nicole Kidman feels you are rendered surplus to requirements after a certain age as an actress.
"I never sat in a chair and heard someone say, 'You're past your due date", she continued. "But I've had times where you're turned down and the door is shut on you. It's definitely changing and moving". 
She also added that "you got to have a thick skin" if you hope to work in this industry.
Following the release of Being The Ricardos, Kidman also received criticism from Lucille Ball fans who claimed that she did not authentically embody the famed comedy star.
But the film's director Andy Sorkin also defended Kidman saying, "The fact of the matter is when Nicole, as Lucille Ball, plays Lucy Ricardo, I think she does an incredible job of mimicking Lucy". 
He also added, "Finding an actress who looked like Lucille Ball wasn't important to me, especially because I was excited by the idea that Lucille Ball doesn't look like Lucille Ball — and that every time we're seeing Lucille Ball not as Lucy Ricardo, she should both literally and metaphorically let her hair down". 
📸 Nicole SHINES at the premiere of the #BeingTheRicardos in Sydney, wearing emerald green #KeithUrban #AaronSorkin #Amazon pic.twitter.com/BEFswmy0jQ

— Nicole Kidman Fans (@NKidmanFans) December 16, 2021
In news closer to home, it was also reported that married, transgender women can enter the Rose of Tralee in a new shake up of the rules.
The maximum age limit will also increase from 28 to 29. Anthony O'Gara also said that a  "a clear policy stating that trans women are welcome as opposed to just presuming that they feel welcome" was needed. "It's important to be proactive in that area and make sure that we reach out to people and make sure that they're comfortable". 
More on this here.