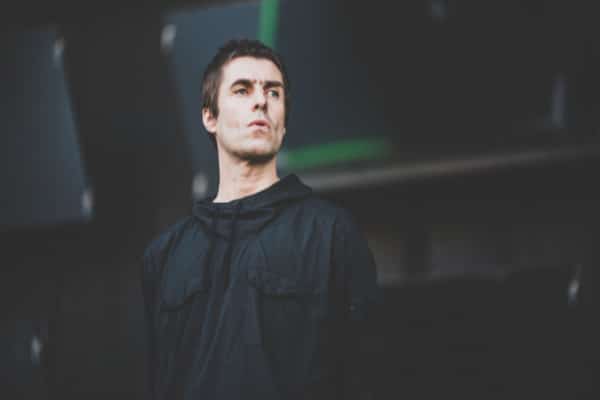 Former Oasis frontman Liam Gallagher has admitted that the band's famous single 'Wonderwall' actually "used to do my head in".
Many people were suprised to hear that Liam Gallagher picked 'Live Forever' is his favourite all time, best-selling Oasis track, with Gallagher calling the song "sentimental".
When asked for his thoughts on 'Wonderwall', Gallagher said, "It's alright and that, but are you taking the p***? That used to my head in that tune! I've only started to come around to it again as I've got older".
"Anyone would do a better job"
In the same interview, Liam Gallagher also took aim at current British Prime Minister Boris Johnson.
"Without a doubt", was Gallagher's response when asked if he feels he would make an adequate Prime Minister. Adding, "Anyone would do a better job than the dude that's in there now". 
Liam Gallagher is seemingly not so keen on reality TV either. He was also asked if he would consider appearing on a current reality TV show.
"Not into that", Gallagher stated.
"That's the problem with this f****** country, too many programmes on food, man. And then there's nothing on music, the only one that you've got is Jools Holland, but you've got loads of d***s backing fucking cakes and fucking bread and all that. F*** off". 
This interview comes as Liam Gallagher played two sold out concerts at the iconic Knebworth venue. 
"It's just good to be back doing some gigs", he said ahead of these shows. "We've done our rehearsals and there's just a few finishing touches to do. But it's all there, man — I hope the weather stays nice". 
Speaking of 'Wonderwall', the famous tambourine which Gallagher used for the lion share of Oasis tracks from that 1995 album '(Whats Tha Story) Morning Glory?' was sold at an auction last November.
Such tracks included 'Wonderwall', and 'Champagne Supernova'. 
Catch more on this report from Nova right here.