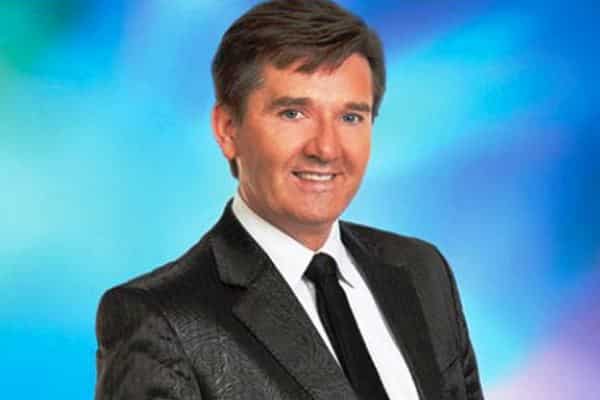 Singer, Daniel O'Donnell has warned people about a Facebook page, pretending to be him.
O'Donnell posted on his own Facebook account of a fake page that has been contacting his fans. It is also not the first time that someone has used social media to pretend to be the singer. 
The post issues a warning about the fake account. O'Donnell urged fans not to contact the page. He states he would never send personal messages to fans.
A message from the real Daniel O'Donnell:  
The singer's Facebook message said, "It has been brought to our attention that another page is circulating impersonating Daniel. The page is under the name Daniel francis O Donnell. The page is adding people as a friend and asking them to email them to a particular email address".
O'Donnell continued, "Please don't add this page or contact this person".
"This is Daniel's official Facebook page that you are on and although their are other pages for Daniel fans they are all like pages where they will not ask you to be friends".
"Also Daniel never sends personal messages on his Facebook page. Please just be aware".
"Disgraceful carry-on"
O'Donnell's supporters slammed the Facebook page. They said that it is "sad" that this has happened.
One fan called Yvonne thanked the real Daniel O'Donnell for clearing up the confusion caused. "Yes I got this also and ignored it. . .very sad that this kind of stuff happens!! Thank you for the clarification". 
Another fan, Philip labelled the situation "disgraceful" and pledged support to Daniel O'Donnell. He wrote, "That really is disgraceful carry-on! Don't worry Daniel, we all know that they won't be able to go live on Facebook and give us the same quality of music as you do".
Another follower Gail, echoed the frustration felt by O'Donnell supporters. She said, "How could they!!! Sorry some people are cruel..Thanks for letting us all know.!!!"
Grace, another O'Donnell fan added, "Yes I also had a request and I excepted it but soon realised when I was sent email asking questions something wasn't right".
Last October, Daniel O'Donnell said that a lot of people do not acknowledge music as a real job, but a lot of people rely on the industry to make a living.
He also urged the Government to ensure that people receive Covid-19 payments until the industry re-opens. Around 35,000 people rely on the music industry for a living in Ireland every year.