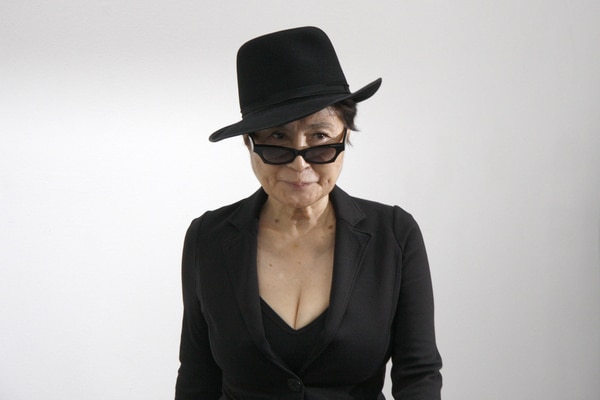 Yoko Ono has shared an article that claims Peter Jackson's new Beatles documentary Get Back proves she didn't break up the band.
Ever since The Beatles split in 1969, Ono has been blamed by many of the band's fans. The ex-lover of John Lennon has always denied this is the case.
Over the weekend, Ono took to Twitter to share an article titled "Beatles Fans Think 'Get Back' Dispels The Idea That Yoko Ono Broke The Band Up."
— Yoko Ono ☮ (@yokoono) November 27, 2021
Published at Uproxx, the article argues the case that Jackson's documentary shows that Ono wasn't as involved in the recording of Let It Be as fans had previously believed. In the extensive footage included in the doc, Ono can be seen mostly keeping out of the band's way, reading newspapers and checking her mail. At no point is she seen interfering in the band's creative process.
In an interview with 60 minutes, Jackson defended Ono.
"I have no issues with Yoko in the sense… I can understand from George and Paul and Ringo's point of view it's, like, a little strange," he said. "But the thing with Yoko, though, that they have to say, is that she doesn't impose herself. She's writing letters, she's reading letters, she's doing sewing, she's doing painting, sometimes some artwork off to the side. She never has opinions about the stuff they're doing. She never says, 'Oh, I think the previous take was better than that one.' She's a very benign presence and she doesn't interfere in the slightest."
Having trawled through 80 hours of footage, which he edited down to eight hours, Jackson would be more familiar with Ono's involvement than anyone outside The Beatles.
Released last week on Disney+, The Beatles: Get Back is a three part series that takes fans behind the scenes of the making of Let It Be. The documentary has drawn acclaim from critics and has surprised fans by presenting an upbeat vision of the band at a time when it was believed tensions were running high.
"Sure, there's moments of drama," Jackson said. "But none of the discord this project has long been associated with."
Jackson recently revealed that Paul McCartney and Ringo Starr watched the doc.
"When they got to see the finished thing, I was expecting notes," he said. "It would've just been normal to get a note saying: 'Oh, that bit where I say that – could you cut that out?' Or 'could you shorten the conversation there?' And I didn't get a single note. Not one request to do anything. One of them said that they watched it and found it one of the most stressful experiences of their entire life. 'But I'm not gonna give you any notes.'"