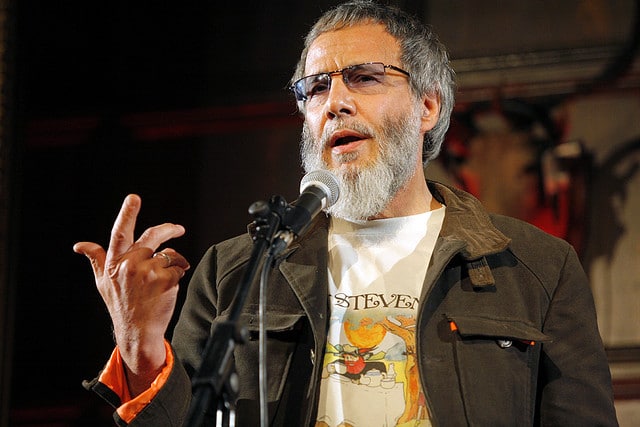 The singer-songwriter Yusuf Islam, formerly Cat Stevens is releasing a new album titled Tell 'Em I'm Gone.
The new record is due out late next month and will be the singer's first record in five years.
Cat Stevens, who changed his name to Yusuf Islam after becoming a Muslim in 1977, wrote five original tracks and covered five classics for the new record Tell 'Em I'm Gone.
His last studio album was Roadsinger (To Warm You Through the Night) released in 2009.
The British singer premiered his first track from the album, a cover version of Edgar Winter's 1971 song 'Dying to Live.' The new record is R&B influenced, the sixty-six year old claimed he had an "R&B alter-self waiting to be let free."
In a statement released by Legacy Recordings, Yusuf said: "What's powerful and profound, to me, is the overall message which emerged, lyrically. It suddenly stared me in the face: the innate struggle for freedom! Isn't that what most human beings dream of? Music and the blues particularly was a means of escape for many chained to the destiny of the rich and powerful."
Stream his new single 'Dying To Live' below.
Yusuf is to play eight dates dotted across Europe, the closest gig to Ireland is a London concert on November 4th. He also announced six concerts in North America, his last American/Canadian tour was cancelled after what were described as work visa problems.
Tell 'Em I'm Gone is due to be released on October 27th.
Tell 'Em I'm Gone track list:
1. "I Was Raised in Babylon"
2. "Big Boss Man"
3. "Dying to Live"
4. "You Are My Sunshine"
5. "Editing Floor Blues"
6. "Cat and the Dog Trap"
7. "Gold Digger"
8. "The Devil Came From Kansas"
9. "Tell 'Em I'm Gone"
10. "Doors"