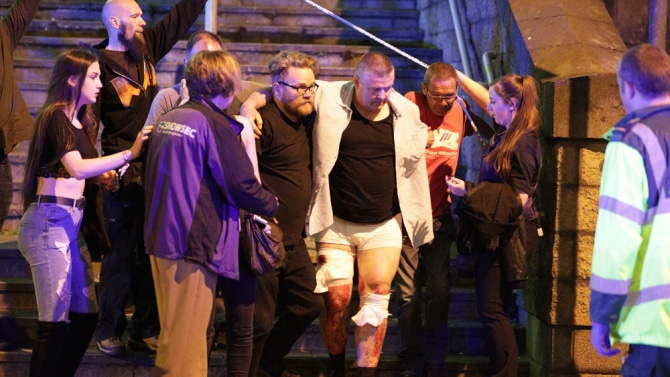 Tragedy struck Manchester last night after a suicide bomber attacked an Ariana Grande concert. Thousands of young people had begun to leave the pop star's concert, when a loud explosion went off.
The police in Manchester have confirmed that 22 people have been killed in the explosion and 59 people injured. Among the dead are several children, but exact numbers have yet to be confirmed.
Police are treating the incident as an act of terror and are working with the national counter-terrorist policing network and UK intelligence services to establish more details about the individual who carried out this attack, and if it was a lone individual or part of a larger network.
Part of a statement from Chief Constable Ian Hopkins read:
This is a fast-moving investigation and we have significant resources deployed to both the investigation and the visible patrols that people will see across Greater Manchester as they wake up to news of the events last night. This will include armed officers as people would expect. More than 400 officers have been involved in the operation during the night.
It has been confirmed that the attacker died in the explosion and was believed to been carrying an improvised explosive device which he detonated as people began to leave the venue.
Ariana Grande tweeted her condolences after the incident, she had already left the stage and herself and none of her crew are among the injured
https://twitter.com/ArianaGrande/status/866849021519966208
Twitter was a flurry with activity last night, as the news broke, and several people were using the social networking site to try and find their loved ones who had been at the show.  Many also shared footage of the aftermath of the bombing, where it could be seen thousands of people fleeing the venue.
Explosion heard from inside arena following ariana grande's concert in manchester https://t.co/IcVQAvyhNB

— its me, ken (@kdavlss) May 23, 2017
Charlie Flanagan, Minister for Foreign Affairs, says they are not currently aware of any Irish citizens being involved in the bombing. Anyone with concerns for family and friends can contact the Consular Division of my Department on 353 1 408 2000.