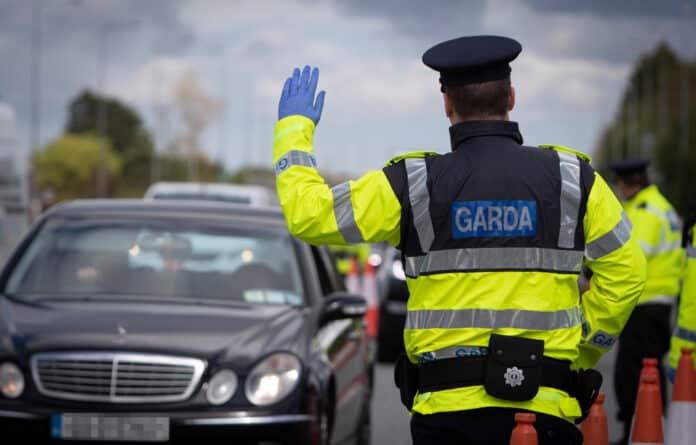 Over the weekend Gardaí intervened with house parties right across the country including in Dublin, Sligo, Galway, Kildare, Kilkenny, Westmeath, Limerick, Cork and Tipperary, with in excess of 150 fines issued for either organising or attending a house party.
This included some house parties with large groups of up to 30 people at each party.
In addition An Garda Síochána continues to check international travel at airports and ports.
Over the period Thursday 29 – Sunday 31 January 2021, Gardaí issued over 280 fines at Dublin Airport to people for leaving the country for non-essential travel – €100 fines issued in each case.
From yesterday, the same offence can result in a €500 fine being issued to individuals.
There were also breaches by licensed premises, restaurants, retail outlets and hair and beauty salons.
The following fines can now be issued:
€500 fine for a person engaged in travel to an airport/ port for the purpose of leaving the state without a reasonable excuse
€500 fine for a person organising a house party (previously in place)
€150 fine for a person found attending house parties (previously in place)
€100 fine for a person engaged in travel without reasonable excuse (previously in place)
€80 fine for not wearing face coverings in in certain locations (previously in place)
Pic: lensmen