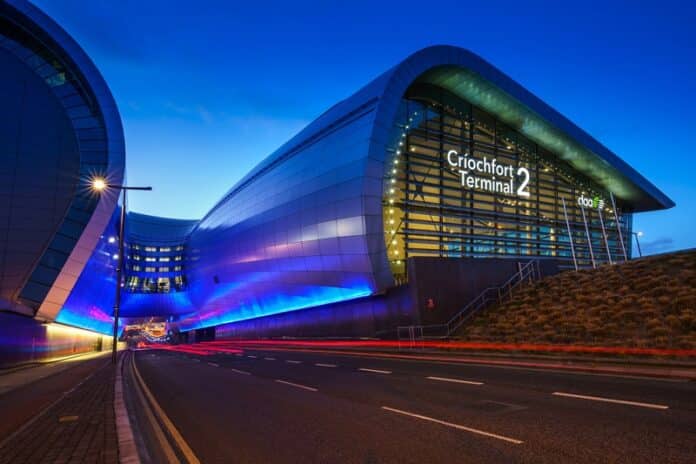 Taoiseach Micheál Martin has revealed that 50% of people who arrived into the country on Tuesday were Irish people coming home from their holidays.
Speaking at a private meeting of his parliamentary party, the Taoiseach said that of the 800 people who arrived into Ireland by air on Tuesday, 542 were Irish and 397 were returning home from their holidays.
He also said that due to RTÉ's Primetime report about planeloads of holidaymakers returning from holiday destinations, a greater Garda presence will be enforced at Irish airports to deter people from making unnecessary holidays.
The Government announced new restrictions on travel earlier this week to help get the Coronavirus situation under control.
Mandatory quarantine is required now at a special facility for those who enter the country without a negative PCR test in the previous 72 hours.
Passengers arriving without a negative test can face up to six months in prison or €2,500 fine.
Visa-free short-term travel from South Africa and South America has also been suspended until at least 5 March.
The Taoiseach said in the Dáil this week that he and his Government are going to do everything they can to get the situation under control.
"I want to make a very clear that there will be no half-measures from me as Taoiseach, or from Government, in ensuring a prolonged suppression of this virus."
"We will do whatever it takes to keep the numbers down once we get the numbers down, and we are achieving that."
Last night, there were 54 confirmed deaths and 1,335 cases of Covid-19 were reported. This brings the total case count to 191,182 and the death toll stands at 3,120.
The Taoiseach has reiterated the point that is vitally important to get these numbers down when speaking to his parliamentary party.
"The country will reopen in time but it is key to suppress the virus and get a critical mass of the population vaccinated. Ireland is in regular contact with companies to make sure we have a timely supply of the vaccine"
At the same parliamentary party, Marc MacSharry had to issue an apology for saying that Ireland should buy a vaccine from the Ku Klux Klan. Check out our report on it here.