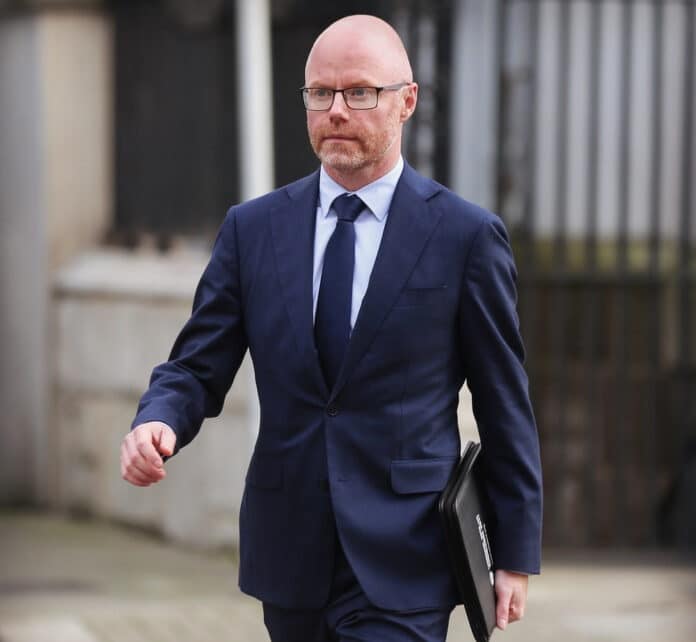 Would you like to listen to the article instead of reading it?
Minister For Health, Stephen Donnelly confirmed yesterday that 99% of over 85 year olds have been vaccinated against Covid-19.
NPHET also confirmed that, people will be allowed to visit nursing homes on compassionate grounds. This will be allowed under level 3, 4 or 5 of the Government's living with Covid plan. This will take effect from March 22.
NPHET member, Dr Philip Nolan also said that Ireland is at a delicate stage in the battle against Covid-19.
Mr Donnelly was yesterday grilled by TDs in the Dáil over the vaccination rollout plan. This plan has been hampered with supply issues from drug companies.
The Dáil were also told that the rollout of jabs to health care workers has resulted in cases among hospital workers dropping by 95%. This drop in cases has led to NPHET deciding on care home visits being allowed later this month.
The HSE also had to defend the vaccine rollout last week. They were criticised by GP's who claimed they received vaccine doses with missing syringes.
99% of over 85s vaccinated – Donnelly
Minister Donnelly confirmed to the Dáil that 99% of 72,000 people over the age of 85 have been vaccinated against Covid. Several hundred are to receive their vaccine this week to complete the cohort.
The National Ambulence service will also be attending people's homes to administer the jab to those unable to attend a hospital.
People between the ages of 80 and 84 as well as people with underlying health conditions are to also get their first jab this week. Donnelly also said that everybody over the age of 70 will be vaccinated by mid May.
Several TDs also called for family carers, prison and garda workers as well as shop workers to moved up the priority list for the jab.
"A big piece of work"
Stephen Donnelly insisted that the National Immunisation Advisory Committee is reviewing the prioritisation system. He said that a "big piece of work" is underway to decide who will be next after people with underlying health problems to be vaccinated.
"Deeply Frustrating"
Stephen Donnelly also said that AstraZeneca have changed their delivery schedule three times in one week. The schedule has caused chaos to the HSE's roll out plan.
Donnelly described the situation with AstraZeneca as "deeply frustrating".
He said, "On the reliability of supply Moderna and Pfizer have proven so far to be performing well. AstraZeneca is not performing well".
"It is repeatedly changing it's delivery schedules, often at the last minute, and revising down the volumes it had agreed to deliver".
"This is happening right across Europe. It is deeply frustrating for everybody with so many people looking to get vaccinated".
He added, "We are acutely aware of the anxiety caused when these delivery schedules are not met".
Donnelly also said that Ireland is "proactively engaging with the vaccine manufacturers to impress upon them our legitimate expectations that we have that the agreed allocations will be met and there needs to be an increase in supply accordingly".
He continued, "Some have characterised the shortfalls by AstraZeneca as the HSE missing its targets. This is incorrect. AstraZeneca is missing its targets".
"The HSE's target is to get people vaccinated as the vaccines arrive and that's a target that they are constantly hitting. 95 per cent of vaccines are being administered within seven days after they arrive".