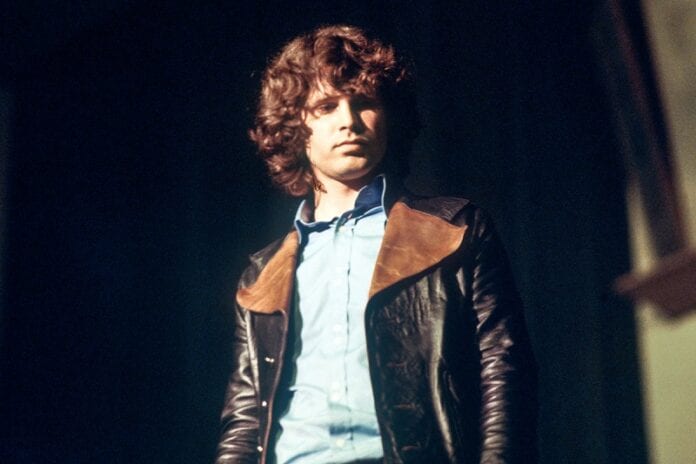 Almost 600 pages of writings by Jim Morrison will be released this summer.
Entitled 'The Collected Works of Jim Morrison: Poetry, Journals, Transcripts and Lyrics', it is the most comprehensive collection of his work. It will hit book stores on June 8 and will be published by HarperCollins.
The new book has been organised with assistance from his estate and will feature both previously published work as well as never-before-seen material.
It is set to include unrecorded song lyrics, poetry, personal notebook entries, drawings, photos and much more.
The foreword has been written by long time fan and author, Tom Robbins.
A recently discovered notebook has revealed Morrison's thoughts about his Miami trial from 1970. The singer was found guilty on the misdemeanour charges of indecent exposure and profanity after an incident at a concert in Florida.
For more on this incident, check out Radio Nova's report here.
Also included in the new mammoth collection are said to be Jim Morrison's final writings just before his death in Paris in 1971.
Jim Morrison always dreamed that writing would become his main source of creation rather than music. In an interview with Rolling Stone magazine in 1969, he was asked by them if he would gravitate towards print rather than music and he said "That's my greatest hope. That's always been my dream."
When he was a child, Morrison wrote a poem called 'The Pony Express'. His website offers  more insight about his poetry and his writing.
"I think around the fifth or sixth grade I wrote a poem called 'The Pony Express'. That was the first I can remember. It was one of those ballad type poems. I never could get it together, though."
"I always wanted to write, but I always figured it'd be no good unless somehow the hand just took the pen and started moving without me really having anything to do with it. Like, automatic writing. But it just never happened. I wrote a few poems, of course."
"I kept a lot of note books through high school and college and then when I left school for some dumb reason — maybe it was wise — I threw them all away. There's nothing I can think of I'd rather have in my possession right now than those two or three lost notebooks."
50 years after his death, his words will see the light of day.
The new book is available to pre-order here.
Photo Credit: Rolling Stone Magazine – Manfred Rehm/picture-alliance/dpa/AP.