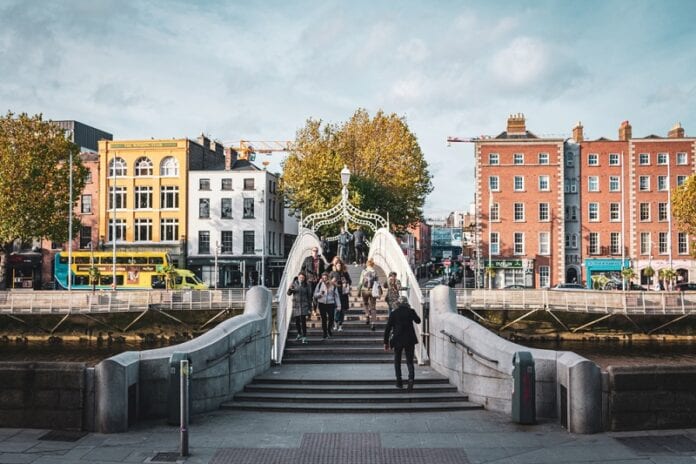 New data from the Central Statistics Office (CSO) shows that at least a third of the population are travelling more than 10km from their homes which breaches the 5km rule.
The levels of adherence of the 5km rule vary from county to county.
Under current Covid-19 restrictions, people are required to stay within 5km from their home. There are exemptions for people travelling for essential work, caring requirements and shopping for essential items.
The CSO data shows that an estimated 66.7 per cent of the population stayed within 10 kilometres of their home during the week ending February 12th.
The Staying Local Indicator (SLI) shows that Dublin continues to be the county with the highest percentage of the population staying local at 79.7 per cent.
The CSO have said this reflects the urbanised nature and access to to services compared to other counties.
Roscommon is the county with the lowest level of adherence to the 5km rule.
A spokesperson for the CSO said: "Propensity to stay within 10km of residence tends to differ by county, as movement is impacted by local circumstances and conditions, such as access to services and levels of urbanisation."
"For example, Dublin, with a high level of urbanisation, consistently shows the highest percentage of persons staying local, while Mayo and Roscommon, with low levels of urbanisation, have the lowest percentage of persons staying within 10km of home."
The AA said that nationwide data sources have demonstrated that while lockdown three is busier on the roads than the first lockdown, they remain far quieter than what would be considered "pre-pandemic normal".
Speaking to The Irish Times, spokesman Barry Aldworth said major routes are currently experiencing traffic volumes at about 60 per cent of pre-pandemic levels. Today, however, traffic is about 50 per cent higher than the levels of the first lockdown.
Public health experts have said on many occasions that adherence to the guidelines has been positive, despite some numerous breaches of the 5km rule.
Two nuns from Cork broke Covid-19 guidelines to attend an exorcism of the Dáil in Dublin before Christmas. You can check out Radio Nova's report on it here.
Another woman from Cork also broke Covid-19 rules and took selfies with Covid infected patients last month and you can read our article on it here.
Cases of Covid-19 in young people have been rising recently. The HSE have said that younger people are visiting other households for a cup of tea and a chat or to watch a sporting event. HSE chief Paul Reid said these visits are a "real risk factor".