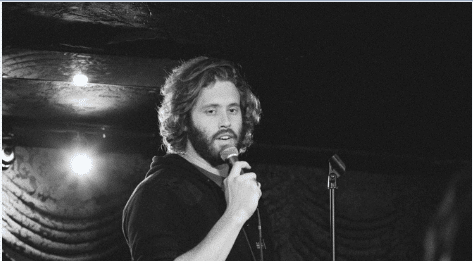 Kilkenny Cat's Laughs programme has been revealed and IT'S BRILLIANT!
This June Bank Holiday, Deadpool actor T.J Miller will be hitting the stage for Ireland's best comedy weekend. The actor and comedian has previously starred in films like Cloverfield and 2016's Office Christmas Party. Miller is also enjoying critical acclaim at present for his role in HBO's Silicon Valley.
Among many others, joining Miller is Scottish comedian Fern Brady who was a finalist in the Edinburgh show "So You Think You Are Funny" competition; Scott Gibson who last year won the best newcomer award at the Edinburgh Fringe, and internet sensation Limmy!
As always, this year's line-up brings together the best in Irish comedy including Deirdre O'Kane, Andrew Maxwell, Karl Spain, Neil Delamere, Sean Hughes, Eleanor Tiernan, Rubberbandits, Abandoman, Chris Kent, Paul Currie, Joanne McNally, Alison Spittle, Colin Murphy, Fred Cooke & Gearoid Farrelly.
If you're looking for something a bit different, you should definitely check out ventriloquist Nina Conti. She's hilarious! She has performed previously Russell Howard's Good News and Live at the Apollo. Her main puppet guests are a white-haired Scottish grandmother named Granny and a deadpan monkey named Monk.
Also featured will be the best of Irish podcasts – 'Irishman Abroad' host Jarlath Regan will be interviewing Silicon Valley's TJ Miller and Game Of Thrones star Jack Gleeson, and for the first time ever The Second Captains Live show will travel to the festival! Whew!
With more acts to be announced over the coming weeks, sure what else would you be doing?!
Kilkenny Cat Laughs June 1st – 5th 2017.
All Tickets on sale now from www.thecatlaughs.com
Check out the full programme of comedy stand-up, music, podcasts and theatre on the festival's website.
Picture Credit: CleftClips