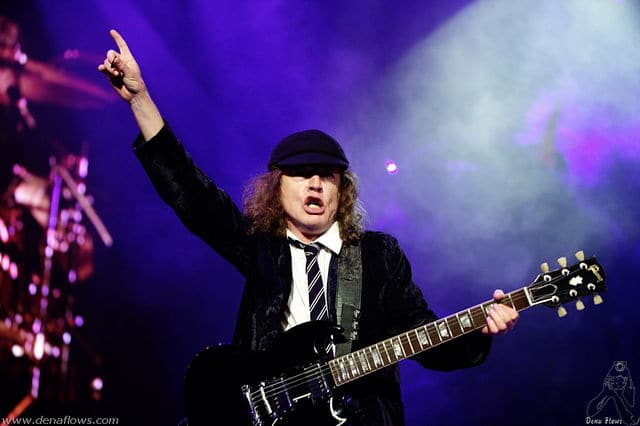 This year legendary rock band AC/DC will be celebrating the 35th anniversary of their iconic album Back in Black. To commemorate this, the album will be featured on North American rock radio series In The Studio.
The radio special will feature archival interviews from lead singer Brian Johnson and guitarists Angus and Malcolm Young. It will be hosted by Redbeard as AC/DC discuss the band's first album without legendary singer Bon Scott.
After the success of Highway To Hell for AC/DC, they were a rock band on the rise. Back in Black spawned some of the bands biggest songs including 'You Shook Me All Night Long' and the classic rock anthem 'Back In Black'.
The album eventually went on to sell 40 million copies worldwide, which is not only the band's biggest selling album but also makes it one of the best selling albums of all time. AC/DC are currently on their European tour to promote their album Rock or Bust, having recently played the 3arena last month.
Photo Credit: Dena Flows