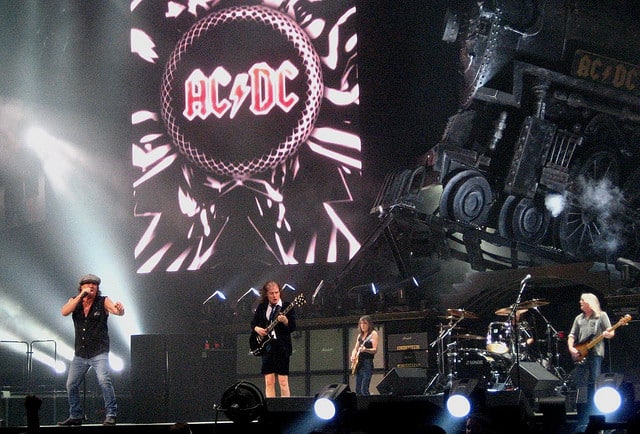 AC/DC have been discussing the current legal situation of their drummer Phil Rudd and where he stands with the band at the moment.
Rudd's initial arrest for attempting to procure the murder of two people has been dropped, due to lack of evidence. Although, the two other charges of threats to kill and drug possession still stand.
After the drummer was charged, the band put out a fairly generic statement stating: "We've only become aware of Phil's arrest as the news was breaking. We have no further comment. Phil's absence will not affect the release of our new album Rock or Bust and upcoming tour next year."
Now AC/DC's guitarist Angus Young has spoken in more detail to the Guardian. He claims that even before his arrest, the group were having difficulties with the drummer.
"Young said: Well, we had a few problems. The situation he's in that took everyone by surprise. We had a few issues before with him, even when we were recording it was hard even to get to him to do the recording."
"And then he was supposed to show up to do promos with us, to do video shoots and a few shoots and a few other things, and he never showed up for that either. So, at this stage, it's a pretty tough call for us."
With Rudd still facing marijuana, mephamphetamine posession and threatening to kill charges, there is the possibility that he could spend up to seven years in prison.
Young contiuned: "We haven't had contact but he has his people that represent him. He's got himself in a pickle."
"He's got to sort himself out I think. At this point it's kind of a question mark. But if we're touring, there will be a drummer in place, put it that way."
Rudd is due to appear in court again on November 27th.
AC/DC will be releasing their new album Rock or Bust on December 1st. It's their first LP without guitarist Malcolm Young who is suffering with dementia.