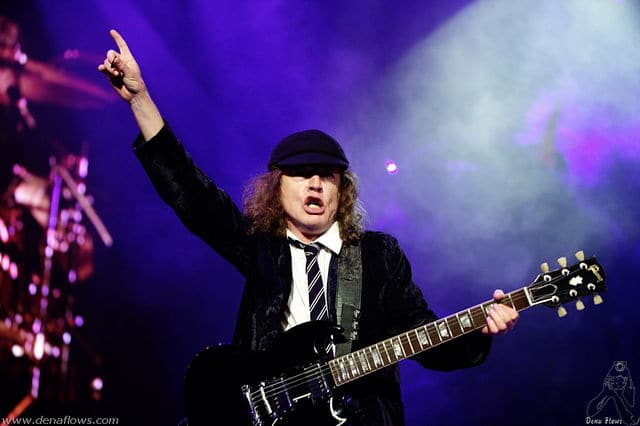 AC/DC have announced that their extensive back catalogue will now be available to stream online. They were initially reluctant to even put their material on Itunes.
Guitarist Angus Young spoke in 2011 about their old school approach "We are a band who started off with albums and that's how we've always been. We always were a band that if you heard something on the radio, well, that's only three minutes. Usually the best tracks were on the albums".
They eventually decided to put their back catalogue on Itunes the following year. It seems that they have now taken the next step and have released their work on streaming services. The Aussie giants have now released their material on Spotify, Deezer, Rdio and it will  also appear on Apple Music.
It's a smart move for the band because not only is it giving the fans what they want, it has the potential to garner new fans who have never heard their music. After playing the 3arena last night, AC/DC's next big show is Wembley Stadium on the 4th of July.
Photo Credit:Dena Flows