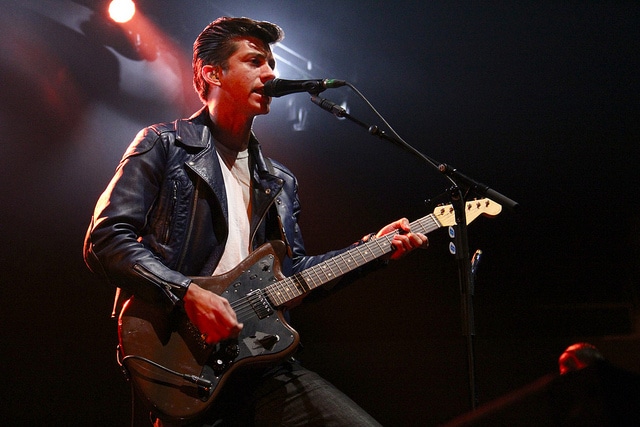 Not for the first time, Alex Turner has made an appearance at a Mini Mansions gig. In London's intimate Oslo venue, Turner sang with the band on their track 'Vertigo'.
Turner is featured on the track and he has appeared quite a number of times at Mini Mansions gigs to sing his part. After playing Glastonbury, Mini Mansions the band that features Queens Of The Stone Age bassist Michael Shuman, played this intimate London gig.
When Turner came on stage to sing his verse it ended with him dropping the mic, similar to his antics during his speech at The 2014 Brit awards. Turner's appearance didn't go unnoticed with lots of people tweeting about it, as well as someone getting a video of his mic drop.
Other notable guests at the show included Jamie T, Turner's running mate Miles Kane and footballer Joey Barton. Turner and Kane were recently spotted at The Strokes Hyde Park gig dancing together. It seems that the Arctic Monkeys man is enjoying his time away from the band.
Photo Credit: Steven Anthony