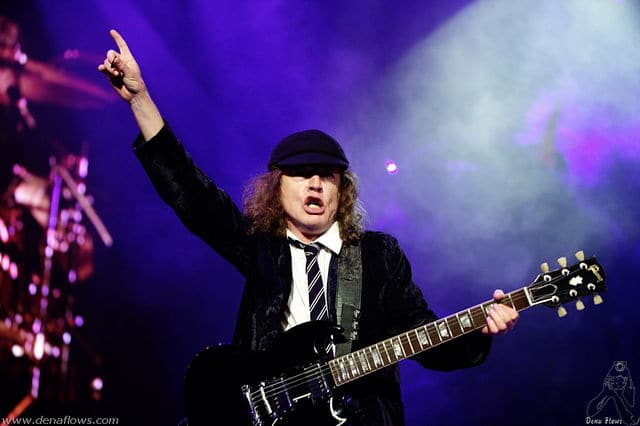 AC/DC have taken another plunge into the world of branded drinks by releasing an AC/DC bourbon and cola drink.
It is however, all in aid of a good cause, as the new drink is in support of the Let There Be Rock fund which helps unsigned Australian artists. 'AC/DC Bourbon & Cola', as it is known,  currently comes in limited-edition cans emblazoned with the artwork from the group's newest album Rock or Bust. 
A portion of the proceeds from the new drinks will be going to the Let There Be Rock Fund which is part of a "multi-platform initiative" dedicated to helping Australian musicians.
The details surrounding the fund are slithgy lazy however, the band hasn't stated how much of those profits are being put toward to support the fund, or how exactly it'll help the artists in question.
This isn't the first time that AC/DC have released a branded drink, their most recent one comes after the successful rollout for their official beer — which itself came after a band-branded energy drink and wine. The band's Rock or Bust Tour kicked off a North American leg in early February, and is currently scheduled to return to Europe in May.
Photo Credit: Dena Flows