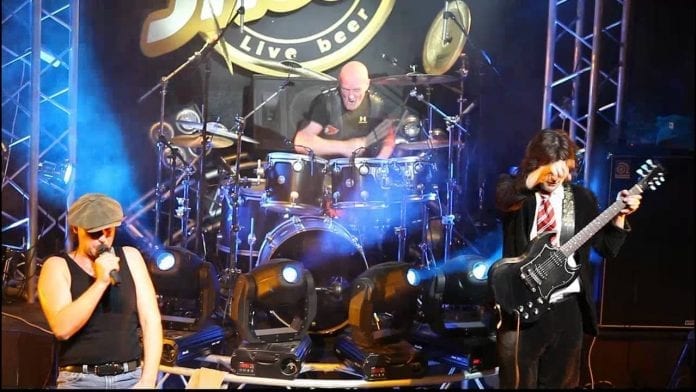 It looks like AC/DC are set to perform at this weekend's Grammy awards without their drummer.
But who better to fill in for Phil Rudd than someone who used to drum with the Aussie rockers?
It's thought Chris Slade will be stepping in with the drumsticks for the performance at Sunday's awards show, which funnily enough, doesn't include any nominations for AC/DC.
Slade was a member of AC/DC in the 90s and appeared on The Razor's Edge album.
Rumours of Slade getting back with his old bandmates started when he cancelled a meet-and-greet at the end of last month, coupled with a cryptic Facebook post which stated: "There's actually big news regarding Slade and his career coming in next several days which is why he had to reschedule this event."
Phil Rudd is due in court next Tuesday on charges of threatening to kill and drug possession. He's already missed the video shoots for the first two singles off AC/DC's Rock or Bust album and fans are wondering if he'll be behind the kit for the 'Rock or Bust'tour, which includes a sold-out date at The Aviva stadium on July 1st.
Phil's bandmates have already stated he's still a part of the band, but we'll know more after his court date.
The Grammys will be held at the Staples Centre in Los Angeles this Sunday at 8 pm and will also include performances from Hozier and Annie Lennox, Jeff Lynne with ELO and Ed Sheeran, Beck and Chris Martin and Adam Levine and Gwen Stefani.