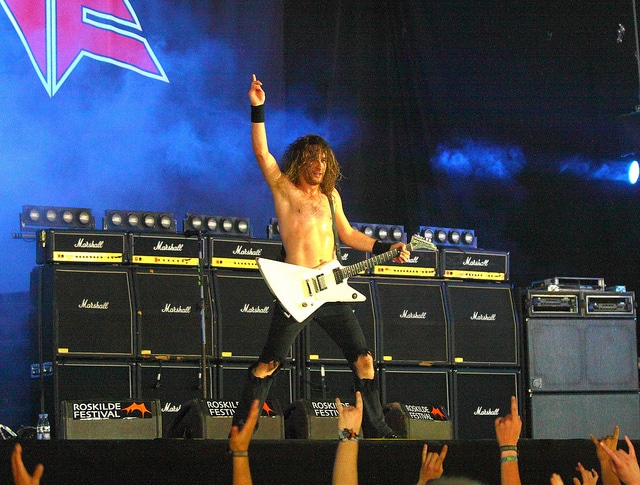 Australian rock band Airbourne have announced a new Irish date for 2016. They recently revealed that they will play at The Academy in Dublin on August 23rd.
Tickets are priced at €24 inclusive of booking fee and will go on sale at 9am this Wednesday, March 23rd from Ticketmaster outlets nationwide as well as being available to buy online.
Airbourne is the walking, talking, living, breathing, screaming, spitting, fist-pumping embodiment of all that hard rock has encompassed since the movement began. The band's last album was Black Dog Barking which came out back in 2013.
The band said that their new album is on the way and that it would release at the end of the 2015. As of now it has not been released, but the band have said they are still recording their fourth album and it will be out by the end of the year.
In terms of their influences Airbourne manage to call upon the spiritual substance of Thin Lizzy, the gritty pub-crawling vibe of Motörhead, the grandiose histrionic theatricality of Judas Priest, the unifying audience domination of Iron Maiden and of course the sharp bite of their fellow Australians AC/DC.
You can buy tickets for Airbourne's Dublin show in August from Ticketmaster here.
Photo Credit: Morten Jensen