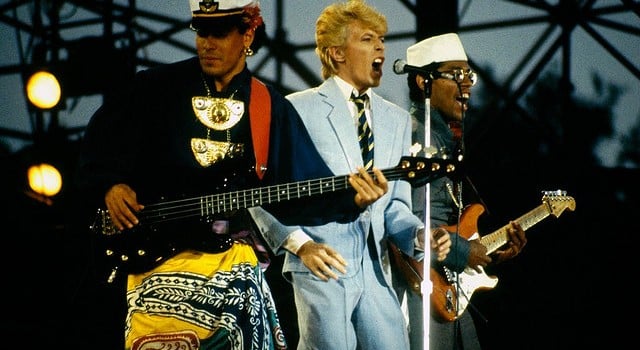 A London street could soon be named after David Bowie by the local Lambeth council. They said that they're considered naming it after him because of the "outpouring of affection" after Bowie's death.
David Bowie passed away in January at the age of 69 and was born in Brixton, south London. The mural, which existed to mark the singer's work prior to his death, has since become a focal point and shrine to the late music icon.
The local council recently released a statement saying that there have been "many suggestions for a permanent memorial, including statues and place naming." The mural is located in Tunstall Place, but the council are considering changing the street name to honour David Bowie.
The statement from the council said "Lambeth council is set to locally list the David Bowie mural beside Morleys in Brixton that became a shrine to the artist who died in January. Local listing would protect the mural and the council is also considering renaming the area where the mural is in Tunstall Place. The council is in contact with Bowie's family about the many suggestions for a permanent memorial, including statues and place naming."
Photo Credit: luna715