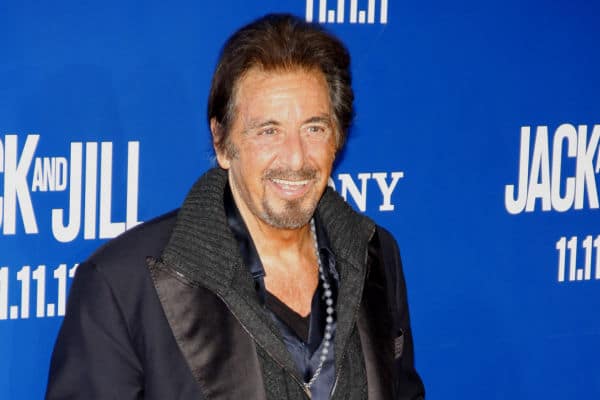 Al Pacino and his partner Noor Afallah have welcomed their first child together.
It has been confirmed that Afallah gave birth to a baby boy, who the couple have named Roman. No other details have been announced.
Pacino and Afallah have been reportedly dating since the pandemic. Rumours of their relationship began when they were spotted having dinner together in April 2022.
News of Afallah's pregnancy was confirmed last month, where it was revealed that she was 8 months pregnant. More on this here.
Pacino has three adult children from previous relationships, including twins Anton and Olivia with former partner and actor Beverly D'Angelo, along with 33 year old daughter Marie with former partner Jan Tarrant, his acting coach.
In a career spanning five decades, Al Pacino has starred in many films including Dog Day Afternoon, Serpico, , The Godfather, Scarface, Carlito's Way, Glengarry Glen Ross, The Irishman, Any Given Sunday and Scent of a Woman, winning an Oscar for the latter.
Noor Afallah also works in the film industry, having produced films such as Little Death, Billy Night and Brosa Nostra.
Pacino's Co-Star To Become Father Yet Again
Back in May, Robert De Niro who previously co-starred alongside Al Pacino in Heat and The Irishman among others, also welcomed his seventh child at the age of 79.
De Niro revealed this as he discussed parenthood, while promoting his latest film 'About My Father'.
"I just had a baby", the Casino star revealed, while remaining coy on other details, including his partner. More on this from Nova here.