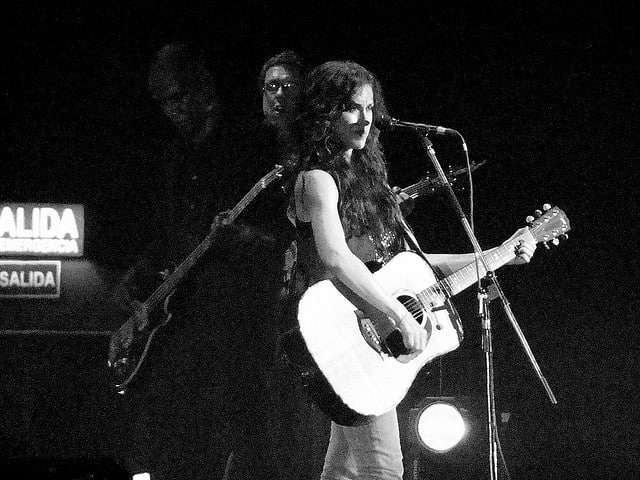 Alanis Morissette has announced that she will be reissuing her hugely successful third album Jagged Little Pill. It will be quite a substantial reissue seen as it is a four disc set.
The new 'Collector's Edition' of the record is due out October 30 and it will feature a remastered copy of the original album, a disc of unreleased demos, a previously-unreleased 1995 concert and a copy of the 2005 album, Jagged Little Pill Acoustic, as well as rare photos and a new essay by Morissette herself.
Other editions include the lush edition which is limited to 30,000 copies worldwide, but a two-disc 'Deluxe Edition' featuring the album and unreleased rarities will also be released.
Morissette recently announced that she has ambitions to turn Jagged Little Pill into a Broadway Musical. Composer Tom Kitt, who worked on the stage version of Green Day's American Idiot, is serving on the project with Morissette, with Vivek J Tiwary and Arvind Ethan David on board as producers.
Photo Credit: Nico