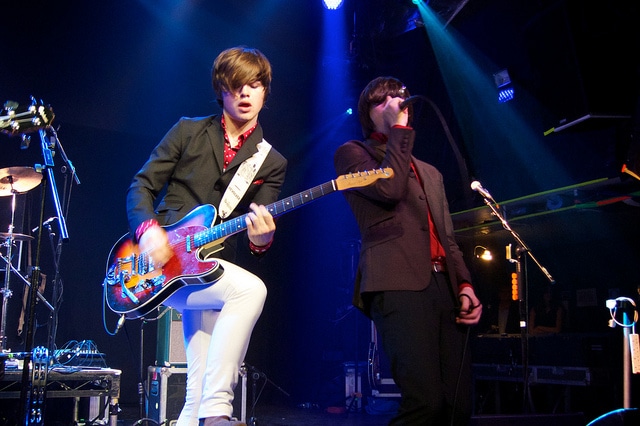 Highly touted young guns The Strypes have released their much anticipated second album 'Little Victories" today (August 21st). They recently released their new single 'Get Into It' to accompany the new album.
As well as announcing the new album, The Strypes have also revealed new tour dates for later in the year. The band played all over the globe during the summer playing in Brazil, Japan and Argentina.
They have now announced there first Irish date which sees them play in The Academy in Dublin on September 24th. They will also be playing a number of dates around the U.K to promote the new album.
Speaking about the new album the band said it is a progression compared to their 2013 debut, moving on from early rock and roll to strokes of psychedelia, new wave and sixties Britpop.
The Strypes guitarist spoke about their new direction saying "It's just a progression. It's like comparing what we were listening to when we were 12 and 13 to what we're listening to now. It's obviously going to be different."
You can check out the video for the band's lead single off the new album 'Get Into It' down below.
Photo Credit: Aurelien Guichard