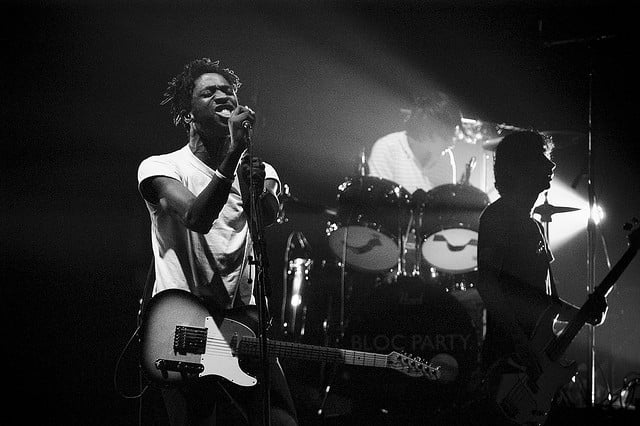 Bloc Party have played for the first time without original members Gordon Moakes and Matt Tong who recently left the band. They played two intimate gigs at The Glass House in Pomona on Wednesday and The Roxy in Los Angeles on Thursday.
As well as revealing the band's new line-up, they also played two new songs from their upcoming album at the gigs. Bloc Party also recently announced that they had finished recording their new album.
The show in Pomona was the first outing for new bassist Justin Harris and drummer Louis Bartle. Frontman Kele Okereke told the crowd "It's quite a weird and emotional feeling for us because it's our first performance [together]," at the gig.
Bloc Party also posted a picture on their official Instagram of the new band's members before the gig which you can check out here.
Kele also confirmed at the gig that recording had finished on the new LP "We just finished recording our new album and we're going to play new songs from it." The band played two new songs to the crowd which were supposedly called 'Eden' & 'Exes'.
You can check out the performance of both new songs down below.
Photo Credit: star5112