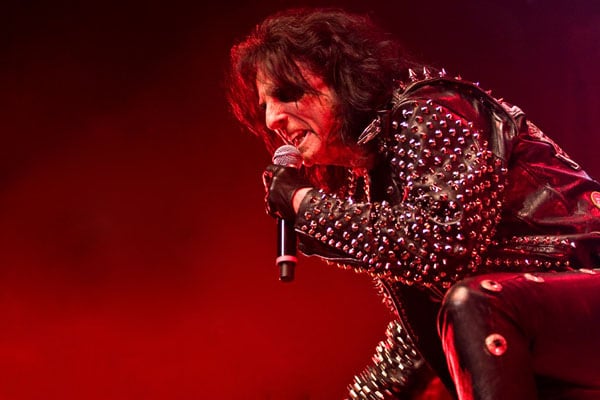 Yes you're reading that right Alice Cooper the rock legend himself will have his own show on Radio Nova! He will present a show on the station every Friday.
He will be turning Fridays into FRIGHT-DAYS from 7pm on June 10th as rock legend Alice Cooper will play the classic tunes he helped create and talk to some of the rock superstars that were with him along the way.
Don't miss the show that has to be heard to be believed, right here on Radio Nova every Friday night: Nights with Alice Cooper.
Catch Alice with Dee & Marty on Morning Glory:
Alice Cooper was born in Detroit Michigan, and would later move to Phoenix with his family. The Alice Cooper band was formed while he was still in high school in Phoenix, and was discovered in 1969 by Frank Zappa in Los Angeles, where he signed them to his record label.
Cooper recently formed a new band called Hollywood Vampires with Aerosmith guitarist Joe Perry and actor Johnny Depp. They are currently on tour to promote their new self-titled debut album.
With his influence on rock & roll long since acknowledged, there is little that Alice Cooper hasn't achieved in his remarkable career, including platinum albums, sold-out tours and any number of honors and career achievement awards.
Staring next Friday Alice Cooper will present his own show on Radio Nova. With Cooper's status as rock royalty and his wealth of experience in the industry, this is one show you don't want to miss. You can check out his own personal website here also.
Hear Alice chat with Pat Courtenay here:
Photo Credit: Focka