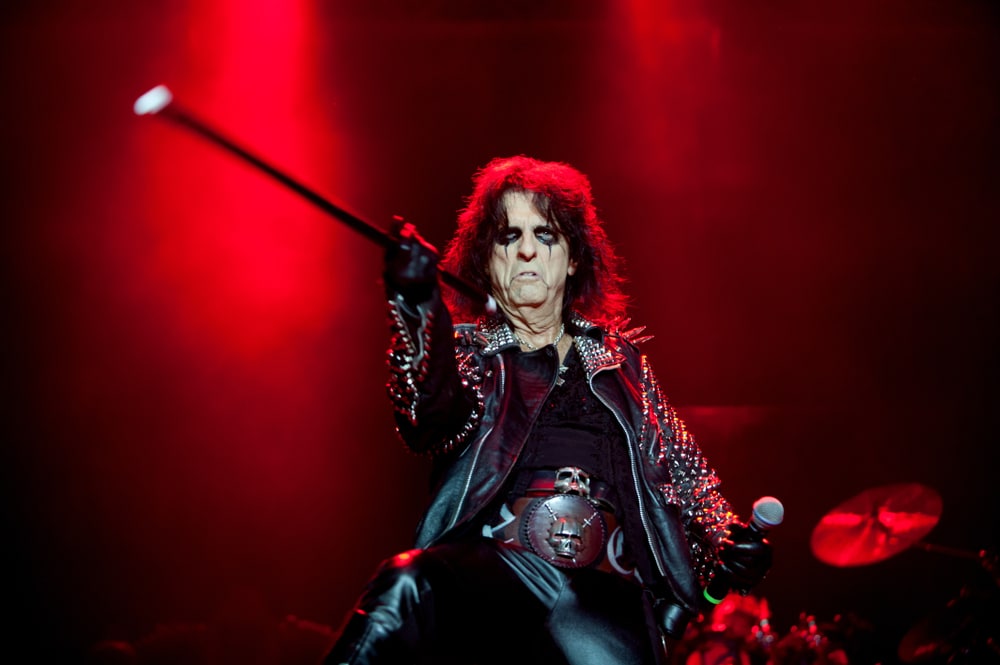 Alice Cooper, who turned 70 back in February, is currently involved in a demanding side project as well as his own career. That's with the supergroup Hollywood Vampires alongside Johnny Depp and Aerosmith guitarist Joe Perry. While there are also rumours floating around that he might open for KISS on their 2019 tour. In an interview with New York's Q103, the diehard rocker was asked if he had considered retirement now he's in his 70s.
"I've always said this: If we do a tour and nobody shows up, then I'm retired. That's never happened. In fact, we're doing better business now than we've ever done. More people are coming to the show now, and I've never felt better, so I don't see any reason to retire at all."
Cooper discussed how bad habits can lead to the fire going out for older rock stars: "I know a lot of guys are quitting, but a lot of guys still smoke and drink. They're probably tired. I'm not tired. People always say, 'Well, you could just play golf every day,' and I say, 'I play golf every day anyway!"
Alice also recounted his experience of nearly dying after a hanging stunt went very wrong at a show in Wembley stadium in 1998. Organised by magician James Randi. Cooper was attached to a harness that was attached to rafters by a thick piano wire. For the trick, the noose was placed above his neck, and for the most part, the rig had protected him.
Speaking to Entertainment Weekly, Cooper said: "Everything has its stress limit and after doing so many shows, I never thought about changing the wire. You know, I figured it'll last forever. The wire snaps. I could hear the rope hit my chin and in an instant I flipped my head back. That must've been a fraction of a second because if it caught my chin it would have been a different result. It went over my neck and gave me a pretty good burn. I went down to the floor and pretty much blacked out."