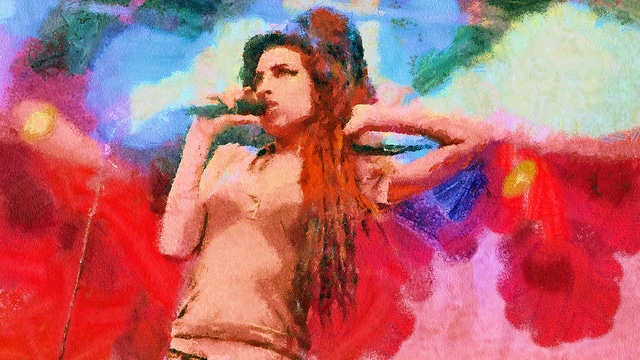 Amy Winehouse's father has criticised the new documentary about the late singer saying: "Amy would have been furious. This is not what she would have wanted."
The new documentary which depicts the life of the late singer Amy Winehouse is due to premiere at next months at the Cannes Film Festival. Ahead of its release Winehouse's father Mitch has blasted the film stating that it is unbalanced and leaves out key details. He is also displeased with the way he has been portrayed.
"I was there for her." Mitch said while speaking to the Sun, "We were all there every day and Amy phoned me up to seven time a day. From this film there's no impression of that whatsoever. Especially when she was sick I was there all the time."
The father of the star also criticised the contribution Amy's ex-boyfriend Blake Fielder-Civil made to the documentary saying: "Blake is saying in the film that the reason Amy was like that was because of me – not because he gave her crack and heroin and because he completely manipulated and coerced her into Class A drugs. If the real truth came out about Blake, he wouldn't be able to walk down the street, so how they can allow him to make that claim about me is so hurtful and beyond belief."
In an official statement the Winehouse family have attempted to distance themselves from the film stating "The Winehouse family would like to disassociate themselves from the forthcoming film about their much missed and beloved Amy," it begins.
"They feel that the film is a missed opportunity to celebrate her life and talent and that it is both misleading and contains some basic untruths. There are specific allegations made against the family and management that are unfounded and unbalanced. The narrative is formed by the testimony of a narrow sample of Amy's associates, many of whom had nothing to do with her in the last years of her life. Counter views expressed to the filmmakers did not make the final cut."
The filmmakers behind the documentary have defended their work saying: "When we were approached to make the film, we came on board with the full back of the Winehouse family and we approached the project with total objectivity…. During the production process, we conducted in the region of 100 interviews with people that knew Amy Winehouse; friends, family, former-partners and members of the music industry that worked with her. The story that the film tells is a reflection of our findings from these interviews."
Amy died from alcohol poisoning in 2011 aged 27.
Photo Cred: Steve Taylor