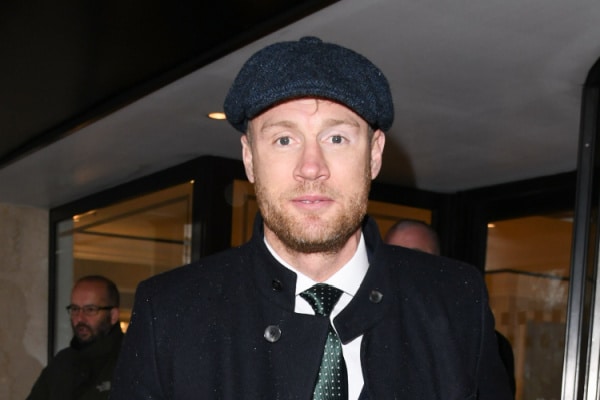 Would you like to listen to the article instead of reading it?
Andrew Flintoff has spoken for the first time since his traumatic accident on the Top Gear set.
The Top Gear presenter was airlifted to hospital, after being involved in a crash while filming at the Top Gear test track.
A spokesperson said at the time, "Freddie was injured in an accident at the Top Gear test track this morning – with crew medics attending the scene immediately".
"He has been taken to hospital for further treatment, and we will confirm more details in due course".
Top Gear later confirmed that this incident would also be "fully investigated", with reports suggesting that Flintoff was "lucky to be alive".
Flintoff On The "hardest time"
Since then, Andrew 'Freddie' Flintoff was recently filmed awarding a England cap to bowler Tom Hartley. The clip shows Flintoff speaking about "the hardest time".
This video was shared by the England and Wales Cricket Board, and shows Flintoff urging Hartley to "remember for the rest of your life".
Hartley was making his international debut in a one day international (ODI) against Ireland at Trent Bridge in Nottingham last month.
In this emotional speech, Flintoff also adds, "Your journey hasn't been like a lot of people's. There were no academies, no systems but to me (that) suggests a steeliness, a determination, a passion – which might not be evident on the outside – but it's definitely burning inside".
"When you get this cap, this changes your life. It's one of those things – it's before and after it", he continued.
"They'll share the good times with you, the successes. But as I found over the past few months, they'll be there in the hardest times of your life, they will stand next to you".
"So like the lion on the cap Tom, be brave, be fearless, be proud and enjoy every minute. It gives me great pleasure to present cap number 272 to Tom Hartley", Flintoff concludes.
https://twitter.com/englandcricket/status/1709523896133620166?ref_src=twsrc%5Etfw%7Ctwcamp%5Etweetembed%7Ctwterm%5E1709523896133620166%7Ctwgr%5E7281932f772bd88e6ee7e5bba991552ce55cd3c7%7Ctwcon%5Es1_&ref_url=https%3A%2F%2Fnews.sky.com%2Fstory%2Fandrew-freddie-flintoff-speaks-publicly-for-first-time-since-top-gear-accident-12976817