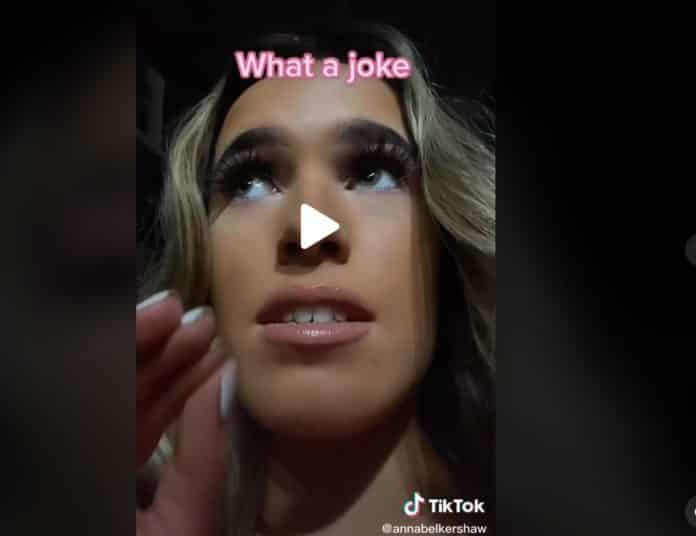 A woman has taken to TikTok to vent her anger over being turned away from a nightclub over her "shoe choice".
TikTok user Anna claimed that her and a group of friends were not allowed into a nightclub because they were wearing flats. She also claimed that men were being allowed into the club for wearing trainers.
"You won't get in if you're not wearing heels, it's ridiculous", Anna can be heard in the video. "Lads are let in with trainers on but girls if you're not wearing heels, even if you're wearing sandals, you're not allowed in". 
She also added the caption "Don't Go To History Nightclub". 
She also added, "My mates are all wearing flats and they won't let any of us in". 
The woman whose TikTok name is @annabelkerkshaw, also added a clip showing the shoes the men wore.
Check it out for yourselves below.
Nightclub "no flats" rule
Following this post, most people commenting under the video felt that the "no flats" rule for nightclubs quite unfair.
"Heels aren't really club attire anymore… Maybe 10 years ago but not anymore", one person wrote.
Another TikTok user also commented, "It's ridiculous discrimination to demand people wear heels, loads of people can't for medical reasons and besides that it's completely sexist".
Some users actually felt that there was not much wrong with thus rule when it comes to nightclub footwear.
One person wrote, "It's a nightclub? That's dress code for most nightclubs (to be honest.)" Another wrote "I work in a club and a Saturday night is more a dressy night anyway, I understand trainers is comfortable but it's more of a look for the club". 
Anna also posted this.
https://www.tiktok.com/@annabelkershaw/video/7010086955367025926?referer_url=https%3A%2F%2Fwww.q102.ie%2F&referer_video_id=7009408564296944901&refer=embed&is_copy_url=1&is_from_webapp=v1
Meanwhile back in Ireland, the first pilot nightclub event will take place in Ireland next week, this was confirmed by minister Catherine Martin.
Nightclubs could soon find themselves open until 6am. More on this here.