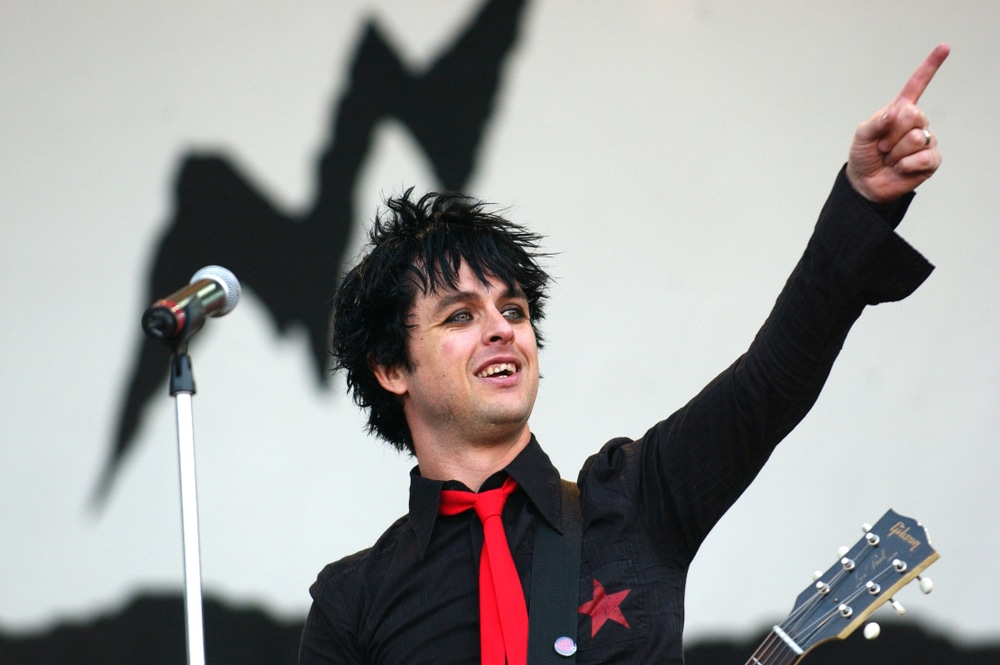 In the states, a campaign has started to get Green Day's punk rock classic, 'American Idiot' to the number one spot in protest against President Donald Trump's visit to the UK. NME reports that the bid has been launched following the news last week that the ever scandalous President will pay a one day 'working visit' to Britain on July 13th.
Even though plans are afoot for Trump to meet with the Queen, his trip will not, be regarded as an official state visit. A Facebook movement to get Green Day's 2004 song to the top of the UK charts has so far been backed by over 8,000 likes and over 11,000 shares.
Originally written during the era of President George W. Bush, the song features the lyrics: 'Don't wanna be an American idiot / Don't want a nation under the new media / And can you hear the sound of hysteria? / The subliminal mind-fu*k America'.
The organisers made this statement on Facebook: "He's coming Friday 13th July… so if we ALL buy enough downloads of Green Day's 'American Idiot' between Friday 6th-Thursday 12th it will time PERFECTLY to hit No.1 the very day he arrives on UK soil!"
Billie Joe Armstrong had shared the campaign to his Instagram account, captioning the image: "Just going to leave this here…" Although at the time of writing, the post has since been removed.