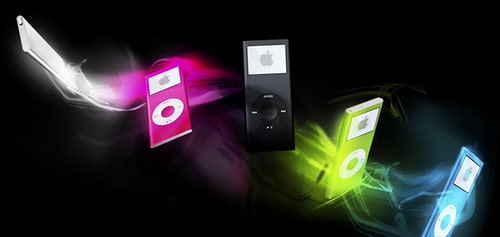 Apple discontinues the iPod Nano and Shuffle
Out with the old and in with the new, as they say. Apple, being one of the most successful brands in the world is no stranger to this concept. They are constantly evolving their technology and creating new and innovative products. However, in doing so means the old is bound to be replaced eventually. It's the circle of technology life.
In a statement, Apple representatives said: "Today, we are simplifying our iPod lineup and we are discontinuing the iPod shuffle and iPod nano." The Nano and Shuffle have already been removed from Apple's online store and will be made unavailable for purchase from physical stores too, as Bloomberg reports.
The news comes just three years after the discontinuation of the iPod Classic. The brand stopped producing the iPod classic in 2014 claiming they couldn't source the parts to make it.
It's the end of an era to say the least but it's not all bad. The news has come with a positive announcement too! The iPod Touch is staying put and will be getting an increased storage capacity with 32GB and 128GB.
So rejoice! We won't be saying goodbye to the iconic MP3 Player altogether… just yet anyway.
*Written by Clare Reynolds
Photo Credit: Keng Susumpow