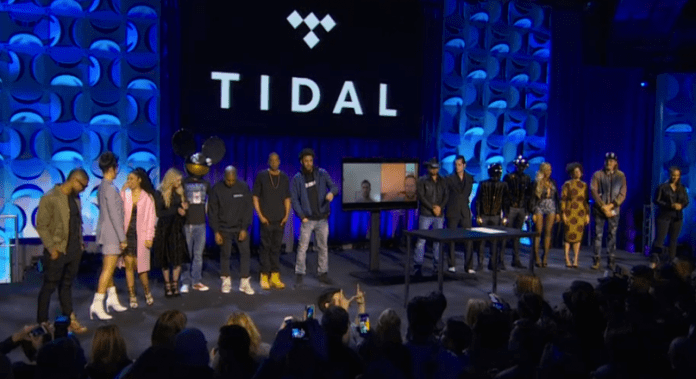 The launch of a new revolutionary music streaming service called 'Tidal', took place last night in New York City.
The artist-owned venture is backed by the likes of, rapper Jay Z, former White Stripes frontman Jack White, french electronic duo Daft Punk, Arcade Fire's Win Butler and Régine Chassagne, rapper Kanye West and Coldplay's singer Chris Martin.
Singer Alicia Keys said: "Our goal is simple – we want to create a better service and experience for the user and the artist."
Jay Z's company, Project Panther Bidco, purchased Tidal from a Norwegian company Aspiro for approximately €65 million.
Watch Tidal's promotional video below.
Jay Z told Billboard: "We didn't like the direction music was going and thought maybe we could get in and strike an honest blow and if, you know, the very least we did was make people wake up and try to improve the free vs. paid system, and promote fair trade, then it would be a win for us anyway"
"People are not respecting the music, and (are) devaluing it and devaluing what it really means. People really feel like music is free, but will pay $6 for water. You can drink water free out of the tap, and it's good water. But they're OK paying for it. It's just the mind-set right now."
Watch the launch below.