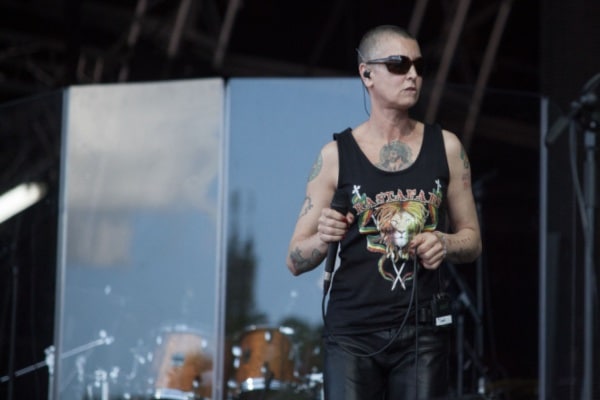 Would you like to listen to the article instead of reading it?
Tributes are being paid to the much loved singer Sinéad O'Connor, who is being laid to rest today in Bray, co Wicklow.
O'Connor passed away last month, after being found unresponsive at her home in London. She was pronounced dead at the scene.
Her remains were handed back to her family last week.
"Police were called at 11.18am on Wednesday 26 July to reports of an unresponsive woman at a residential address in the SE24 area", the police said in a statement. "Officers attended. A 56-year-old woman was pronounced dead at the scene".
Confirming her death, the Irish singer's family also paid tribute to O'Connor.
They said, "It is with great sadness that we announce the passing of our beloved Sinéad. Her family and friends are devastated and have requested privacy at this very difficult time".
There Is An Outpouring Of "grief and appreciation" For O'Connor
Beginning at Harbour Bay, the singer's funeral cortége will pass through Bray, following a private funeral service.
The cortége will also pass through the house at Strand Road, where O'Connor had lived for 15 years.
The funeral is to be attended by President Michael D Higgins, who paid tribute to Sinéad O'Connor.
He said, "The outpouring of grief and appreciation of the life and work of Sinéad O'Connor demonstrates the profound impact which she had on the Irish people".
Elsewhere, the singer's family said that O'Connor, "loved living in Bray and the people in it".
They also added that they "would like to acknowledge the outpouring of love for her from the people of Co Wicklow and beyond".
In tribute to O'Connor, fans also gathered around Dublin's City Hall for a special performance of the singer's track 'Nothing Compares 2 U'. The track also propelled her to international stardom. More on this here.