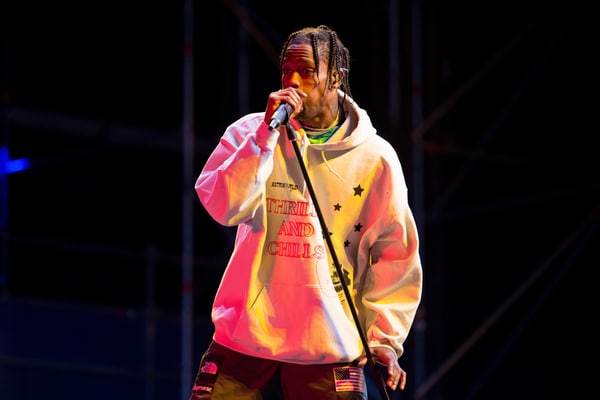 Following the tragic events from last week's fatal crowd-crush at Travis Scott's Astroworld festival in Houstan, the number of lawsuits naming rapper Travis Scott and Live Nation continue to grow.
Eight people died and hundreds of others were injured following Scott's gig last Friday. The audience had compressed towards the stage's front. This led to injuries, breath shortness and cardiac arrests for some sadly.
Lawsuits continue to rack up
Since this tragic event, the number of lawsuits against Travis Scott and Live Nation have continued to sore. Three were lodged against Scott, with some even naming Drake who joined Scott on stage as a co-defendant.
Rolling Stone have since reported that a further 19 lawsuits have also been lodged. These were filed yesterday (November 8) by Texas' Harris County Court.
All of these lawsuits named Live Nation, with most of them naming Scott.
One such concert attendee is Charles Guzman. Guzman is seeking $1 million in damages. Guzman is claiming that Live Nation failed to "prevent a stampede from occurring". He said that they failed to provide sufficient medical equipment and inadequately control the crowds.
Other attendees seeking similar damages include Manuel Souza who claimed he suffered "serious bodily injuries when the uncontrolled crowd at the concert knocked him to the ground and trampled him". 
Kristian Paredes is also seeking $1 million in damages.
Music Fans Worldwide Pay Their Respects To Those Who Perished At Astroworld
"trampled, crushed and lost consciousness".
Live Nation, along with Scott are being sued by Patrick Stennis, another audience member. Stennis is also suing Scott's record label Cactus Jack, along the Harris County Sports & Convention Corperation.
During the gig, Stennis claimed that he was "trampled, crushed and lost consciousness". He also claims he has been left with "physical pain, mental anguish and disability" as a result of medical bills and lost wages.
On top of this, Charles Guzman's lawyers are also asking for a restraining order to be placed on Live Nation, preventing them from "damaging, modifying, altering, selling or disposing of any evidence of negligence at NRG Park" at the Travis Scott festival.
It has also emerged that further lawsuits have been lodged by attorney Sean A Roberts against Scott and Live Nation on behalf of at least ten people.
Another attorney Alext Hillard has already filed two neglegant lawsuits against Live Nation and is expected to represent "hundreds, if not thousands" of attendees by the end of the week.
The two neglegent lawsuits were launched against Live Nation and Texas event producers ScoreMore. These were filed on behalf of audience members Ilhan Mohamud and Noah Guttierrez. While Scott was not mentioned in either case, Hillard said that he "may be" added to the list if the "facts reveal themselves". 
Travis Scott had already offered to pay for the funeral costs of the victims involved.
— TRAVIS SCOTT (@trvisXX) November 6, 2021