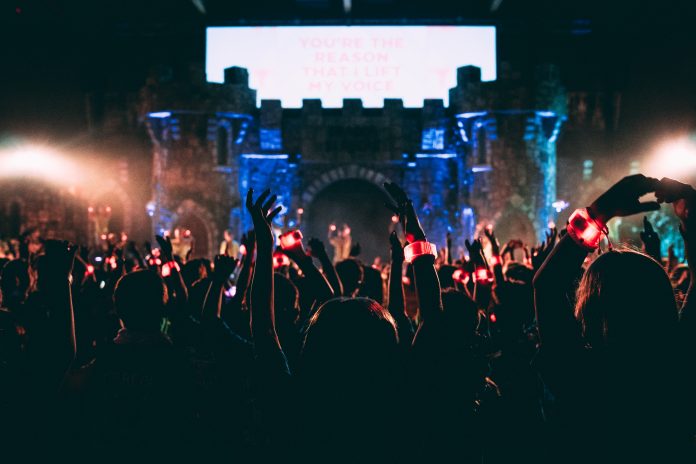 The CEO for major concert firm Live Nation has confirmed that they have already booked twice the amount of shows for 2022 as it did in 2019. This is a welcome boost for a sector that has been hit hard during this pandemic.
Live Nation's CEO Michael Rapino announced this positive update during a call with investors.
"Around the world, people are showing the need to get out and socialise once again which reinforces our expectation that a return to concerts will be the logical progression as vaccines are readily available to everyone who wants to get one", Rapino said.
"This is generally already the case in the U.S. where we are confidently planning our reopenings, particularly for outdoor shows", Rapino continued. "We expect many of our other major markets will follow this summer".
Rapino also added, "We are already seeing confirmed major tour dates for 2022 up double digits from the same time pre-pandemic in 2019 for 2020″. 
Live Nation also tweeted "The magic of live music is coming back!", along with this exciting video. Check it out.
2021
Live Nation have also confirmed a line up of shows for 2021. This will include tours from the likes of Megadeth. Las Vegas' Electric Picnic Daisy Carnival is also due to return in October.
Rapino had previously said in March that live events are to also return in the US by the middle the of the Summer.
He said that there was a good chance that venues will operate at "a 75 per cent to 100 per cent" capacity.
Rapino also added. "We might have certain states that might not be ready, but we have enough states and enough artists willing to play the open slots if we get to that level in the right markets".
"So as long as these states open up to the right capacities, we can start in midsummer and in the southern US we can go all the way into November".
Other events that Live Nation are involved with are the Leeds and Reading music festivals. Events promoter Melvin Benn said that he was very confident that these festivals will take place later this Summer as planned. See Nova's report on that here.
Last week also saw music events being piloted across Liverpool as part of teh UK's Event's Research Programme. More on that here.