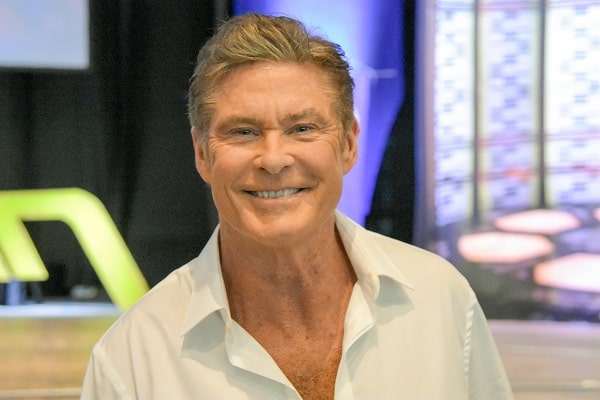 David Hasselhoff celebrated his 70th birthday in fine style.
The Hoff was joined by Baywatch co-stars, friends and family as he wined and dined at a Californian restaurant in Cassablancas. These celebrations also included a clown on stilts.
Co stars who joined Hasselhoff for these celebrations also included Parker Stevenson, David Chokachi, Kelly Packard and Jeremy Jackson.
Hasselhoff starred in the show from 1989 to 2000.
"The man, the myth, the legend"
Sharing photos from the party itself via Instagram, Kelly Packard wished Hasselhoff many happy returns. She attended the party, along with her husband Darren Privett.
"Happy birthday to the man, the myth, the legend!", she wrote. "One of my hero's turned 70 today! You will never meet a more generous, kind, talented man! I am so happy we could celebrate with you!! And as always good to see all my cast mates and friends".
See the post in full here.
Fellow co star David Chokachi also wrote, "Great celebrating @davidhasselhoff 70th, he's such an amazing human being with so much love to share with the world . So many great adventures shared with this guy! Much love!'".
Other Baywatch stars Parker Stevenson and Jeremy Jackson also paid homage to Hasselhoff via social media, as did the Hoff's wife Hayley Roberts.
Hasselhoff was also previously married to Pamel Bach, with who he shares two adult children with, 32 year old Taylor and 29 year old Hayley.
"In the 70s club now"
Hasselhoff also took to Instagram to share his delight at reaching the milestone of entering his eight decade.
"I'm in the 70s club now. Happy birthday to me see you all soon", he wrote.
He wrote this as his caption, along with a video of himself having a fun time, backed by the clown in stilts, and a woman in candy-coloured wigs, as he led a chorus of 'Happy Birthday'.