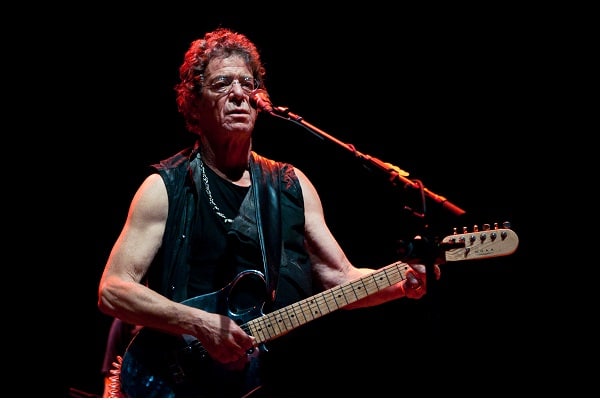 A new archival collection inspired by the late Lou Reed called 'Words & Music May 1965' has just been released.
This collection includes a series of demos, including Reed's band The Velvet Underground's track 'Heroin'.
Originally recorded in 1965, the track was released by the band two years later. It featured on the band's album 'The Velvet Underground & Nico'.
While the 1965 take is similar to the album version, it is three minutes shorter. It also shows Reed playing guitar for the track. You can check out the 1965 take of the track below.
The achival collection itself arrives on August 26 via Light In The Attic, to mark the late singer's 80th birthday. Reed passed away in 2013.
"poor man's copyright"
This tape recording was posted by Lou Reed, who labelled it as "poor man's copyright". It remained in its original envelope for the next 50 years.
While written by Reed, the songs on this collection were recorded by his future Velvet Underground bandmate John Cale.
Previously unreleased tracks will also feature on the list. These tracks include 'Stockpile', 'Buzz Buzz, Buzz', 'Buttercup Song' and 'Words & Music, May 1965'. They will be released on a variety of formats, including cassette, CD, digital, and LP.
7,500 copies of this collection will be available worldwide. This will include two 12 inch LPs, a bonus 7 inch, including six previously unreleased bonus tracks. This also features a cover of Bob Dylan's 'Don't Think Twice Its All Right'.
A die cut 28-page book including lyrics, liner notes, archival photos and a saddle stitched are also included.
This collection features a note which was written by Lou Reed to his college professor and poet Delmore Schwartz in 1964.
This collection will be released on August 26. More information on this can be checked out here.
Last December, Red Hot Chili Peppers' Anthony Kiedes and Dave Navarro joined forces to cover Lou Reed's track 'Walk On The Wild Side'. Check that out here.