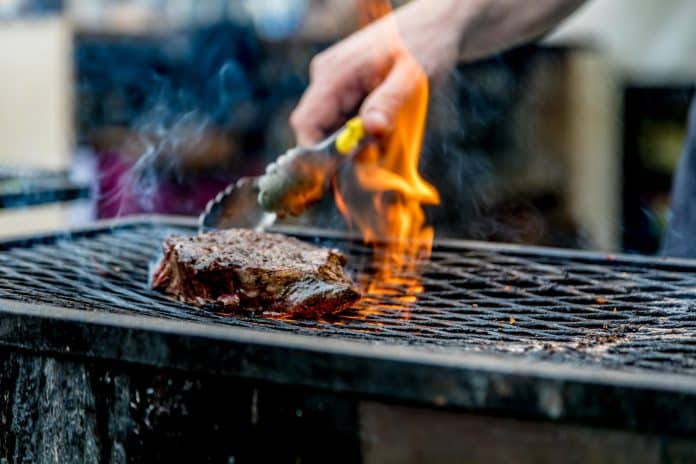 Things are heating up for The Big Grill 2019, which will again take over Herbert Park August 15 -18 to celebrate the art of cooking with fire & smoke.
Canadian legend, chef, restaurateur, cookbook author, internet sensation and VICE favourite Matty Matheson will be in Dublin for his first ever Irish festival. Ali Borer, head chef and co-owner of Smoking Goat and Chris Lilly, six-time World Champion Pitmaster & owner of Big Bob Gibsons will also be among the Big Grill special guests.
There are also a host of restaurants getting ready to feed the masses including Lucky Tortoise, Lil Portie, Fowl Play, Clanbrassil House, Kinara Kitchen, Bowls by Kwanghi Chan, Smokestak, Smokin Bones, Box Burger and The Cupcake Bloke.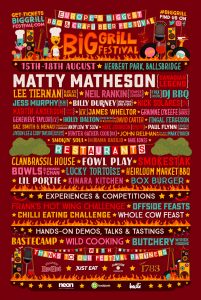 Europe's largest BBQ festival and named 'Festival of the Year 2018' by John & Sally McKenna in their guide, "Ireland The Best", The Big Grill expects over 20,000 visitors over the weekend where the only rule is that everyone must cook with live fire using natural charcoal and wood only; no gas or electricity.
Green Man Wines will help supply drinks this year, along with bars from Franciscan Well, Pilsner Urquell, The Bridge 1859, The White Hag, Rascals, Kinnegar Brewing, Eight Degrees, Black Donkey, Hopfully, Wicklow Wolf, Porterhouse, O'Haras, Dan Kellys, Dot Brew, Mac Ivors Cider, Scotts Cider, Sullivans Brewing Company, Trouble Brewing, Wicklow Brewery, Kildare Brewing Company, Boyne Brewhouse (Harvest Distillery). Cocktail and distilling fans can also look forward to drinks from the Jameson Experience, Schweppes 1783, Dingle Gin and Mil Gin.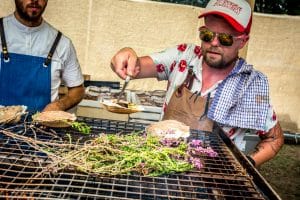 'The Offside' experience will again offer an intimate, private dining experience with a focus on nose-to-tail eating, cooked on the Parilla grill alongside carefully curated drinks. Hunter Gather Cook will present 'A Wild Feast' using an array of locally foraged ingredients and
wild game, paired with wild cocktails and natural wines. NewHerbert Park, Yorker Nick Solares will offer 'All Good Things Come In Time…' a journey through dry-aged steak and Asador expert Rama Basilio will present 'Parilla' a 4-course journey through Argentine Asado.
Further details on the festival and tickets (from €20) for the event are available here