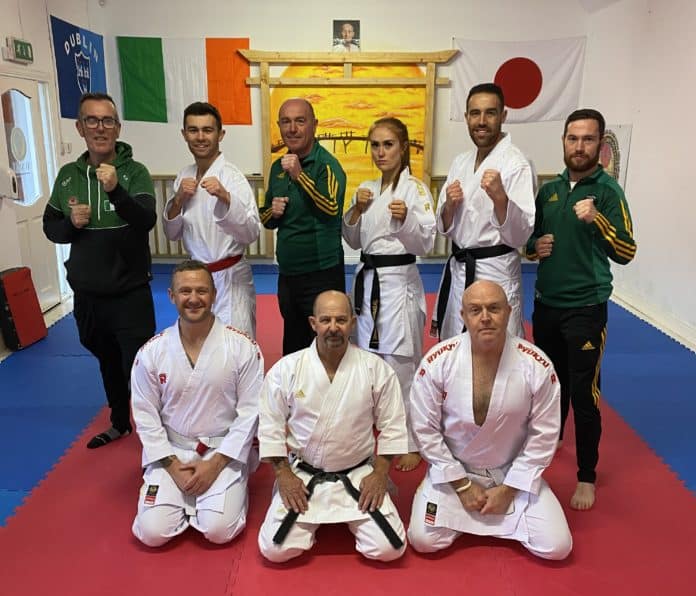 The WUKF 4 Professional Karate Gala is on this Saturday 30th October at the National Basketball Arena Tallaght and as the excitement builds PJ & Jim from Morning Glory decdied to give it a go.
So @pjgallagher & @JimMcCabeFM are back after a bit of a holiday… but what have they been up to while they've been off? 🤔🥋

Don't think they'll be ready for the WUKF 4 Karate Gala with @WMAIKarate, 😂🥪 but we recommend you check it out: Saturday at Tallaght Basketball Arena! pic.twitter.com/0r4N2e4EEF

— Radio Nova 100 (@radionova100) October 26, 2021
There are 6 fights on the night including the First Ladies WUKF Professional fight and a World title fight between the legend Christophe Pinna (France) V Daniele Spremberg (Italy): current world champions.
Thanks to Sensei Sean O Brien of WMAI (Wado Martial Arts Ireland) for helping with our video and to the others who appeared Gerard McAnulty – Barry McAnulty – Conor McAnulty and Jasmine Byrne who is the first Irish ladies WUKF Professional Athlete who will be competing on the night against her Polish opponent…….what a fight that will be!
Doors open at 5.30pm with the first fight at 7pm. For tickets go to: https://www.tickettailor.com/events/wadomartialartsireland 
Or if you would like to help with fundraising go to: https://www.gofundme.com/f/WMAI-Fundraising-efforts-for-2021-event